SwiftKey Flow Beta available for download and hands-on action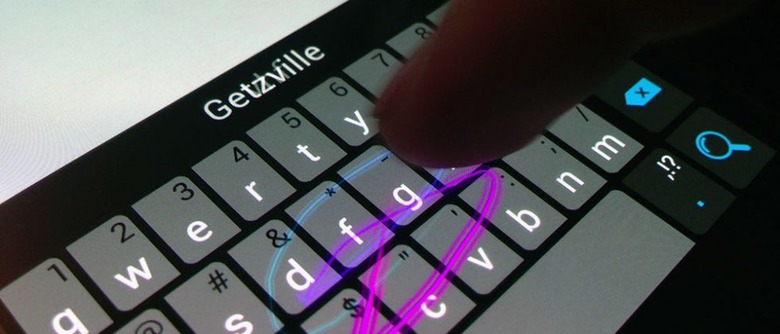 It's time to get your SwiftKey Flow on with the official Beta release right this minute, complete with a lovely colorful tail for your typing finger! SwiftKey Flow is a new edition of the next-generation predictive keyboard for Android, here bringing on not just one of the most advanced learning engines in the keyboard universe, but a way to type that'll have the competition rather nervous. This release is part of the SwiftKey team's super powerful VIP community, a group of intrepid citizens of the web working as lab rats for the greater good of the app!
For those of you looking to get this app in its beta form for testing purposes, you've only to head over to the VIP Community forums or to the official SwiftKey Flow landing page where you can add your email to the list for beta access. Have a peek here at a demo of the keyboard in action as well:
This version of SwiftKey takes what's also known as "gesture typing" and makes with the word predictions from the moment you place your finger on the board. The user – you – has input analyzed from the start to the end of a "flow" as you'll see in the video above. Note how even if we go super-fast or ultra-slow we don't mess up a single word – or SwiftKey Flow knows how messy we are, that is.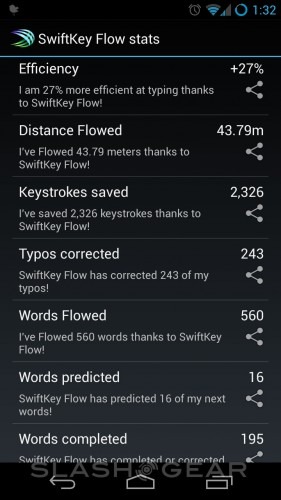 Have a peek below at one of our two talks with SwiftKey from earlier this year when they let us know how undeniably important the VIP Community is to the creation and maintaining of SwiftKey as a whole. You'll be listening to Evan Tapper, SwiftKey's community manager as he spoke at CTIA 2012 on the forums they hold so dear.
Take a look at the timeline below as well to check out a list of SwiftKey updates and milestones from the past year – it's been a great one for this fabulous Android beast of a keyboard, that's for sure!