SwiftKey Flow announced, looks to take on Swype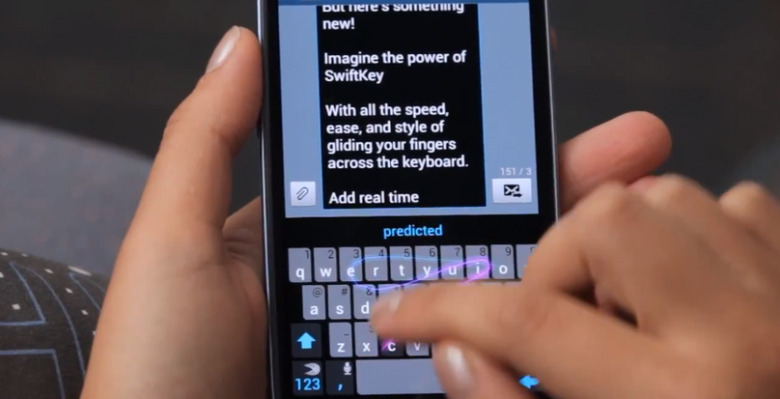 If you're an avid Android user, you're probably using a third-party keyboard app of some kind. It's not that the stock keyboard sucks, but it's just that there's other keyboard options that are a lot better. For most users, it's a fight between SwiftKey and Swype. Both are very different from each other, but face stiff competition. However, SwiftKey is looking to offer the best of both worlds with SwiftKey Flow.
From looking at the image, you would think you were looking at a handset with Swype on it, but that's actually SwiftKey's new Flow keyboard. Obviously, it's a lot like Swype where you glide your finger across the keyboard to each appropriate key in order to type out a word, and there's even a way to quickly enable and disable the feature right from the keyboard.
However, Flow isn't just a nifty swiping keyboard like Swype. It comes with all the awesome features of the normal SwiftKey keyboard, like word prediction (including next-word prediction which guesses the next word in a sentence before you even type it), along with all of the awesome themes and support for over 40 languages.
At the moment SwiftKey flow is still in its testing phases, and SwiftKey is soon going to be offering it as a private beta to their VIP members. SwiftKey is, as always, accepting beta testers as we speak on their website. All you have to do is enter in your email address and they'll contact you if you made it in.
[via Android Community]