Swatch smartwatch in 2-3 months with big battery boast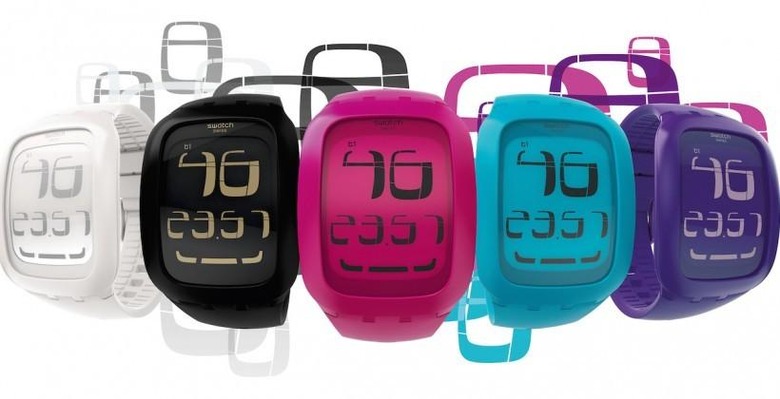 Swatch plans to launch a smartwatch in the next three months, focusing on battery life and mobile payments as the company readies its retort to wrist-worn rivals like Apple Watch. The watch firm, known for its affordable, plastic, and fashionable models, will release a smartwatch that is connected "without having to be charged," according to CEO Nick Hayek, and is intended to work with Android and Windows, though there's no mention of Apple's iOS. The company – part of the Swatch Group which also owns high-end brands like Glashütte, Omega, and Rado – has been cautious on smart wearables in the past, though has quietly been building up its tech portfolio to suit the segment.
That includes bendable batteries and flexible power packs, Hayek pointed out to Bloomberg Business in an interview. While Hayek has been coy before on the long-term relevance of smarter wearables, last year he did grudgingly accept that they were unlikely to just be a flash in the pan.
Then, the goal was to add basic smartwatch functionality to select models in the Swatch range, sometime in 2015. Hayek's focus on Swatch for that was in part due to the fact that he believes luxury watches would likely have too small a display to be useful, if given a smart upgrade.
Exactly how Swatch will deliver that "no charge" promise remains to be seen, though a likely possibility is by taking a leaf out of another smartwatch already on the market.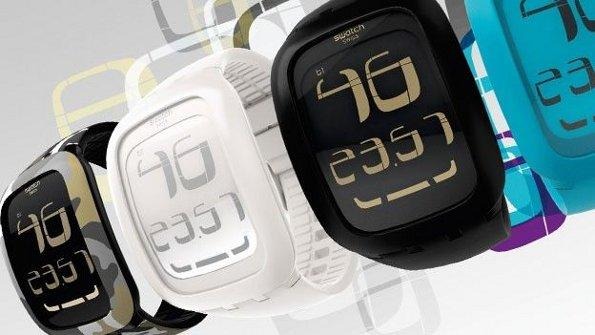 Withings' Activité, and the more recent – and more affordable – Activité Pop each track basic metrics like steps and sleep, communicating with a nearby smartphone over Bluetooth, but rely on a regular button-cell battery rather than a rechargeable system.
By trimming down how often the Bluetooth radio is active, and by not including a display – only a secondary dial to show progress to a steps goal – Withings promises around eight months of battery life at a time.
In contrast, Android Wear watches generally manage two days at most, while Apple Watch looks set to require a daily charge, though of course all have far more complex touchscreens and extra features on top of what Withings offers.
As for why you might want to wear it, Swatch's smartwatch will include mobile payments functionality, with Hakek confirming that the company has inked deals with two of Switzerland's largest retailers. Again, it's unclear how that system will work, though some sort of NFC or similarly low-power system replicating a contactless credit or debit card might be a possibility.
SOURCE Bloomberg