Apple Watch battery could last the day -- or 2.5 hours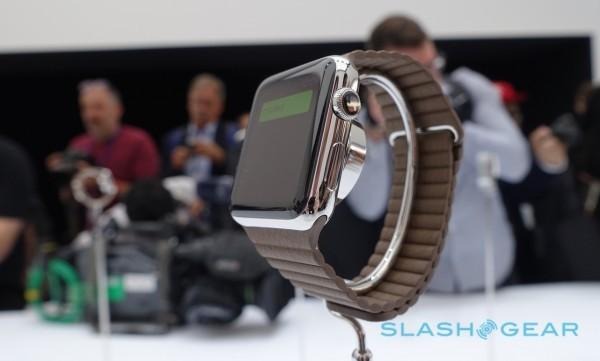 When it was announced, the world wondered aloud just how long the Apple Watch would last. After some prodding, Apple said they expected a days use from the wearable, though in what manner they imagined that battery life wasn't known. Now we're getting more detail on how long the Apple Watch will last, and under what circumstances. For those expecting to get a full days use from the wearable, it might be worth thinking about how you'd like to use it first.
Sources tell 9to5Mac the Apple Watch will likely get through a full day with limited, passive use sprinkled with heavier interaction. Think of using it as a watch/notification center with some voice-to-text and possibly quick navigation mixed in.
When tasked with heavier application use, the Apple Watch could last as little as 2.5 hours. Intensive things like gameplay are noted as being a point of concern, here. With "standard app use", your Apple Watch will get roughly 3.5 hours use.
Apple also packed a fairly robust chipset into the Apple Watch. The S1 is said to be about as powerful as Apple's A5 chipset, which is currently found in the iPod Touch. A "high-quality screen" is also pointed to as a possible culprit for any battery woes.
Screen-on time with nothing but a watch face is said to be right around 3 hours.
Powerful? Sure. Limited? Yup. If these figures are accurate, it might be best to consider just how you'll actually use a smartwatch ahead of dropping $400 or more for the Apple Watch. If you were looking for a fitness monitor that could maybe show the time and allow access to apps here and there, it might be worth a look.
Still, we'd advise that you wait for our full review before spending your hard earned cash on an Apple Watch. That's what we're here for, right?
Source: 9to5Mac