Swatch Grudgingly Embracing Smartwatches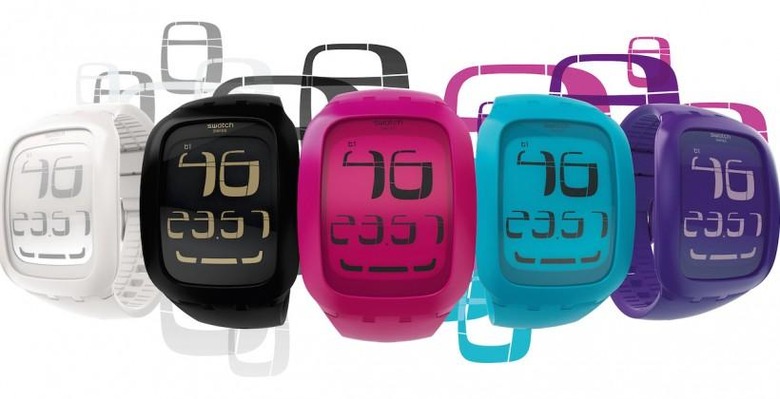 Swatch will add basic smartwatch functionality to select timepieces in its range next year, the company has confirmed, backtracking on its initial pessimism about wearable tech. The Swatch Touch line will gain a range of fitness functionality come 2015, though it's unclear whether the digital watches will connect in any way to smartphones or tablets, or allow for cloud synchronization.
In fact, all Swatch would say about the update was that it would include all the "usual features" of a fitness watch, the WSJ reports.
One possibility is turning the Touch into a movement tracker, similar to Jawbone's UP24, which could record the day's activity and then – either wired or wirelessly – transfer that to a smartphone app or website.
However, Swatch's approach could also be more conservative, effectively just recording steps and guesstimating calorific burn, in the manner of a glorified pedometer.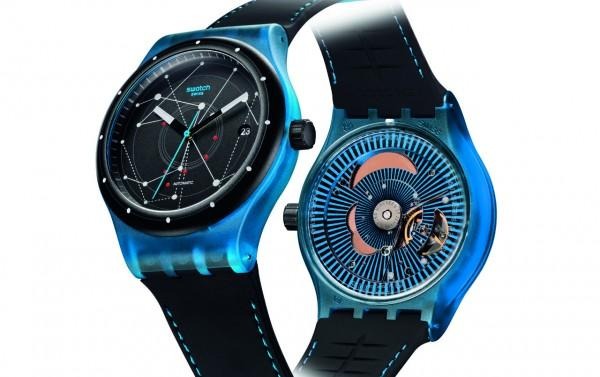 The wearable market has accelerated and, if the analysts are to be believed, will only get more competitive over the coming years as heavyweights like Apple wade in with the iWatch. Swatch was initially dismissive of such technology – back in July it denied any possibility of a collaboration with Apple – but its attitude seems to have softened.
While there's still no chance of an Omega or Breguet smartwatch – Swatch CEO Nick Hayek insisting that the luxury brands under Swatch's umbrella would have displays simply too small to be useful, were they given a smart upgrade – the more affordable models are following the feature trend.
The Swatch Touch range is priced at around $140 apiece, with a touch-sensitive zone near the bottom of the display which is used to scroll through features along with changing the settings.
SOURCE WSJ
MORE Swatch