Suzuki's adorable Jimny concepts will make you want a retro pickup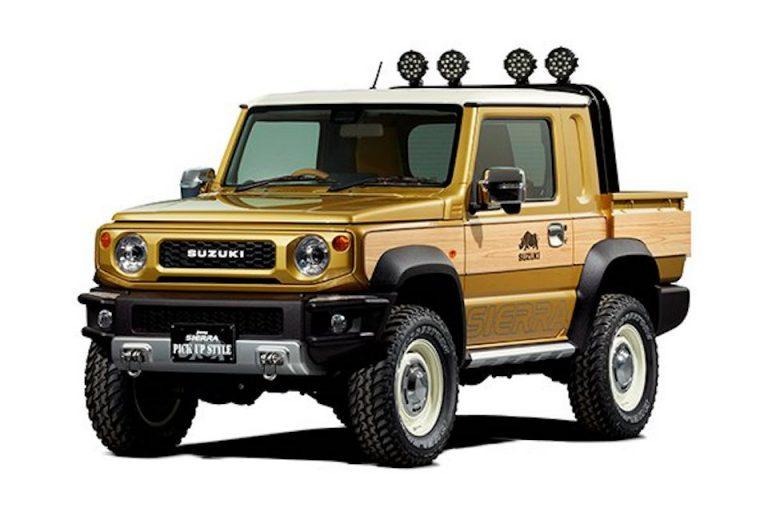 Suzuki refuses to officially bring the adorable Jimny to the US, and now it's rubbing American noses in the SUV's absence with a pair of even more plucky concept versions. Headed to the Tokyo Auto Salon 2019 next month are the Jimny Survive and the Jimny Sierra, reenvisioning the tiny truck as a rough and tumble explorer and as a pickup, respectively.
The 2019 Jimny made its official debut earlier this year, instantly charming SUV fans with its combination of familiar styling and tried-and-tested off-road hardware. Based on a ladder frame, with 3-link riding axle suspension with coil springs, the new Jimny packed the part-time 4WD and low-range transfer gear that enthusiasts demand.
Of course, the downside was availability – or, more accurately, the lack of it. Suzuki stopped selling the Jimny in the US back in 2012, when its American arm declared bankruptcy and ceased importing the entire range. At the time that was no great loss, given the line-up as a whole was looking fairly dreary.
With the shiny new Jimny taunting us from overseas, however, that decision is one we've come to rue. To show us exactly what we're missing out on is this pair of concepts, which Suzuki will be bringing to the Tokyo Auto Salon in January.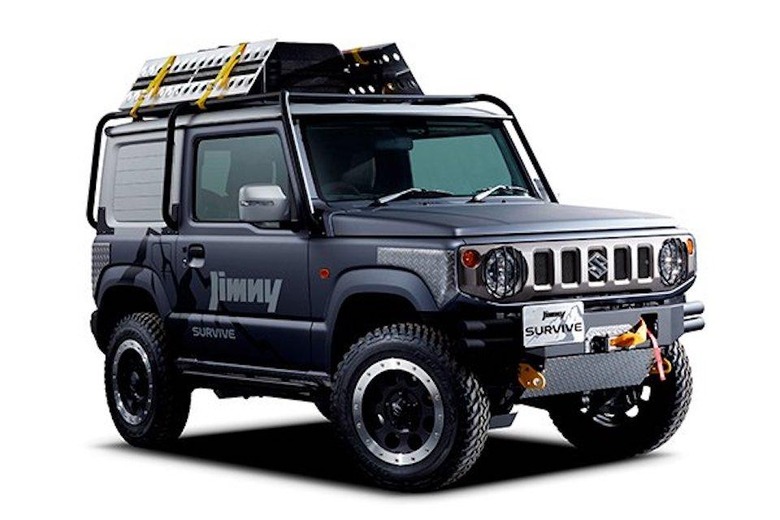 The Jimny Survive gives the diminutive SUV an off-road adventure makeover, complete with grippier tires and a jacked-up ride height. The front gets a new bumper with tow hooks, along with an ever-useful winch. Headlamp covers protect the lights from rocks, and there's more steel plating on the fenders. A sturdy looking cage wraps the upper compartment, with extra cargo space on the top, while the wheels get reinforced rims.
It's cute, but not quite as adorable as the Jimny Sierra pickup, mind. That gets a new grille and a new lower bumper with dangling tow hooks, while the ride is lifted and the fenders bulked out. Of course the biggest change is at the back, where the rear cabin is chopped away and replaced with a short but probably very handy bad.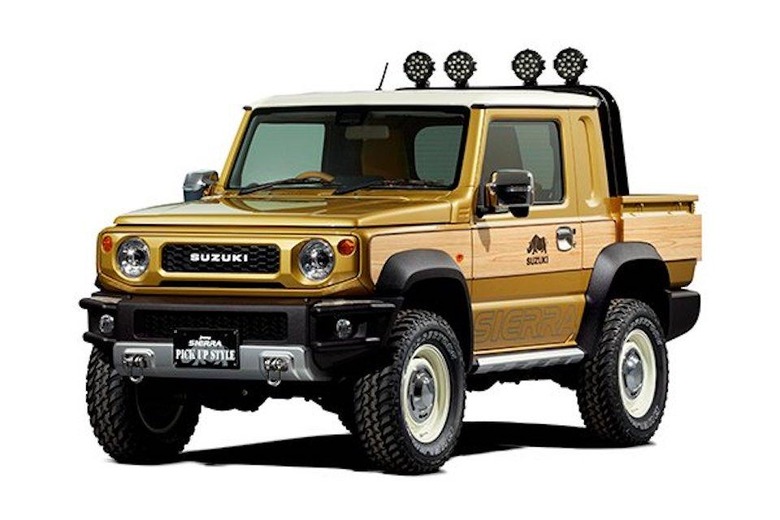 A roll bar over that bed gets four big LED spotlights, and then Suzuki finishes the whole thing off with gold paint and a wood-effect side panel. Astonishingly retro? Sure, but with the cream wheels it definitely pulls it off.
Sadly there's no word on whether these particular variations on the Jimny will be making it to dealerships, though it's not like the Tokyo Auto Salon is unfamiliar with its one-offs becoming production options. Honda, for example, teased a bodykit for the S660 at an earlier show, only to green-light sales after the feedback was so positive. Here's hoping Suzuki sees sense too.