Microsoft's big event may make relatively small changes this week in New York City, with its Surface refresh tipped to play it safe – or even disappointing – as it heads into holiday sales season. The software giant has summoned the media to NYC on Tuesday, October 2nd to reveal the latest fruits of its Surface computing team. However, some early leaks have spoiled the surprise a little.
We'd already had a pretty solid idea of what to expect. On the one hand, the Surface Pro is on track to get a revamp, with the 2017 version of the 2-in-1 replaced with a 2018 update. We're also likely to see a new Surface Pro for 2018. The Surface Book 2, meanwhile, is also a year old.
As we saw from a leak earlier this month, however, the updates this coming week aren't expected to address everything Surface fans have been asking for. Indeed, if the industry chatter turns out to be true – and it's reasonable to expect the possibility of at least a couple of surprises on Tuesday – it'll be connectivity which remains top of the list of complaints.
Most frustrating is likely to be the absence of any USB-C ports, something a new leak today from WinFuture reiterates. Despite rivals embracing USB-C and Thunderbolt 3, the Surface Pro 6 (2018) – as some believe it to be called – will stick with its regular USB-A port and along with Mini DisplayPort for external graphics. Microsoft will also continue using its proprietary magnetically-attached charging cable.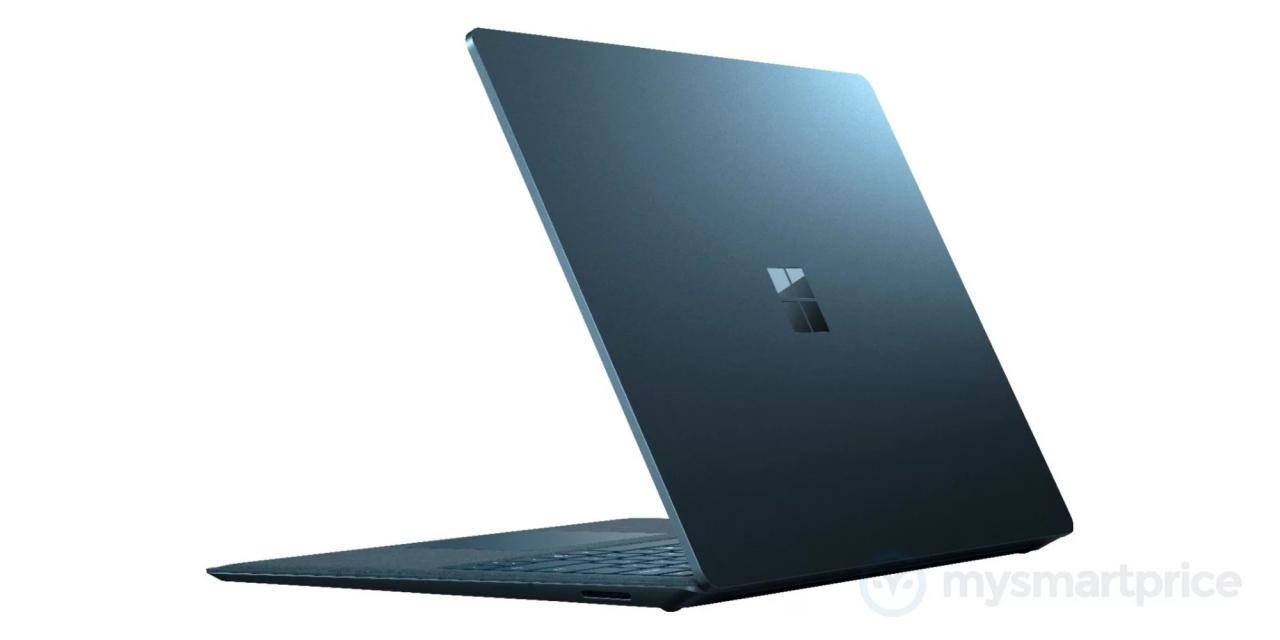 It's similarly annoying news for the Surface Laptop 2. That, it's suggested, will still be available in a variety of colors, as per the original model. However there'll be no USB-C or Thunderbolt 3.
Instead there'll be a slight processor bump, it's claimed. The entry-level Surface Laptop 2 will get Intel's Core i5-8250U quad-core, with a 1.6 GHz clock speed and 3.6 GHz Turbo Boost. Microsoft is also said to have dispensed with the 4GB RAM option, at least on the notebook, making 8GB the base configuration.
However, you still get a 128GB PCIe NVMe SSD for storage, which seems a little miserly at this point. Options will include 16GB of RAM and a choice of up to 1TB of SSD storage. An Intel Core i7 quad-core processor will also be available as an upgrade.
Both units will get Windows 10 S as standard, it's said, though buyers will be able to unlock full Windows 10 Home if they prefer. There'll be a black finish, new to the Surface Pro and Surface Laptop lines, too, though it'll apparently only be offered on higher-spec configurations.
Microsoft's Surface range has turned out to be an unexpected success, though the criticisms of the lack of more modern ports had been increasing in volume over the past twelve months. With the Surface Book 2 adopting USB Type-C – even if it wasn't Thunderbolt 3 capable – the hope had been that Microsoft's more affordable models would follow suit. When that will happen, though, remains a mystery.