Surface Pro 4 Vs Surface Pro: Is It Worth The Upgrade?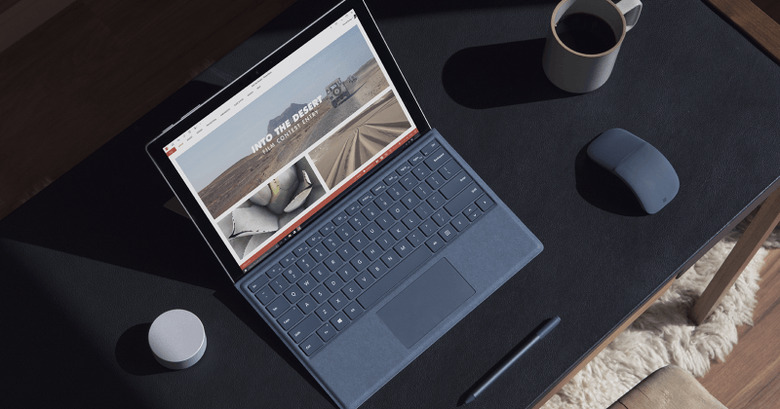 We've been waiting about a year and a half for a new Surface Pro, and a couple of days back, Microsoft finally revealed it. Unlike the others, this isn't a numbered entry in the line up, with Microsoft simply referring to it as the Surface Pro. Looking at side-by-side lists of specifications, the new Surface Pro and the Surface Pro 4 seem to be quite similar, so are there enough differences between the two to warrant an upgrade?
It ultimately depends on what you're looking for. If CPU power is the most important thing to you in a device like this, then you're not going to notice a dramatic increase in the performance of the Surface Pro. With the Surface Pro 4, Microsoft used sixth-generation Intel Core processors build on Skylake architecture; in the new Surface Pro, on the other hand, we find seventh-gen Kaby Lake Core processors.
Don't get me wrong, there's certainly a difference in performance between the two, and one of the more notable improvements we can point to is an increase in clock speed. We'll take a look at the Core i5 since mid-range models seem to be the ones that will appeal to consumers most. The Intel Core i5-6300U, found in the Surface Pro 4, offers a clock speed of 2.4 to 3.0 GHz.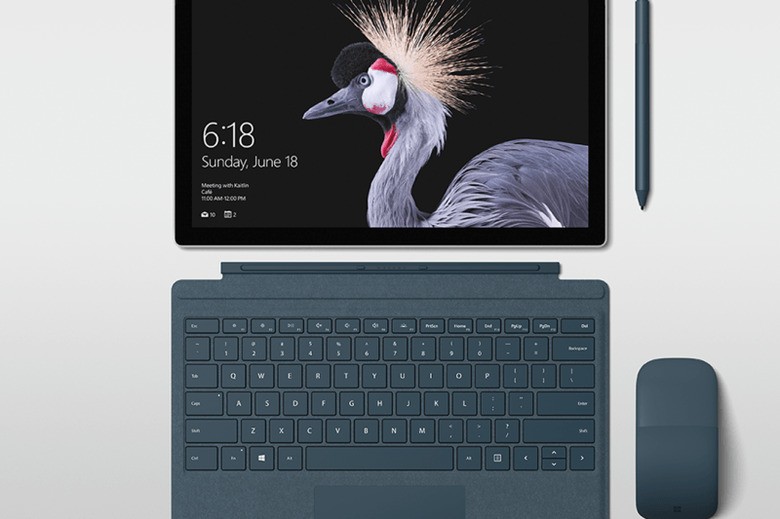 By comparison, the new Surface Pro's Intel Core i5-7300U bumps that range up to 2.6 to 3.5 GHz. The clock rate your CPU runs at depends on things like Intel's Turbo Boost mode, but on the low end of that range, we aren't looking at a very big difference. There is a difference in power, especially at the higher end of those ranges, but I have to wonder if the average user is going to notice that difference. My guess is "probably not."
READ MORE: Surface Pro vs Samsung Galaxy Book vs Huawei MateBook EIf we were moving from something like Haswell processors – which featured in the Surface Pro 3 – to Kaby Lake, then the difference in power might be enough to warrant an upgrade. As it is, though, the Skylake range of Core CPUs are still very good pieces of hardware. If you need to squeeze every bit of power out of your CPU or you want to upgrade to the newest generation as a means of future-proofing your device (in a sense, at least), then maybe you want to pick up a Surface Pro, but for everyone else, the CPU probably shouldn't be the reason to dive in.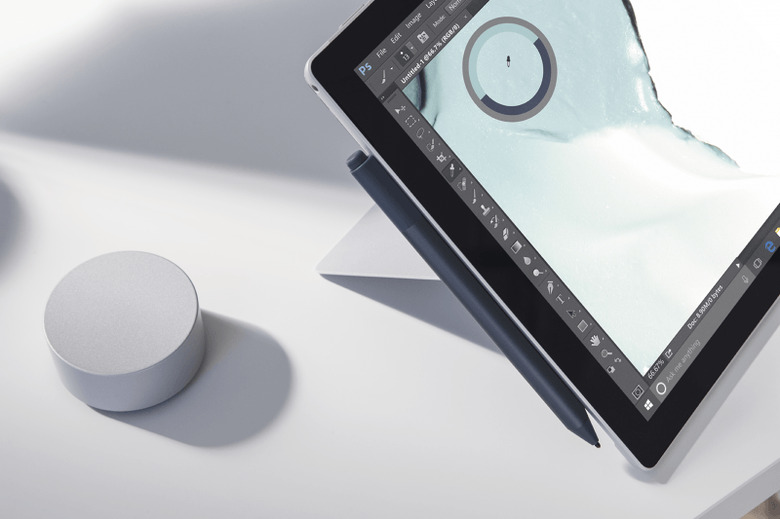 So what about the display? We see much the same thing here. Both the Surface Pro 4 and the Surface Pro offer 12.3-inch PixelSense displays at 2736x1824 resolution. There are a lot of similarities between the two, and though the new Surface Pro has a slight edge thanks to things like support for P3 wide color gamut, it doesn't really seem like they're different enough for one to be the clear winner.
Remember, it was only a year and a half ago that DisplayMate said that the Surface Pro 4 had "one of the very best and most accurate displays available on any mobile platform and OS." With that in mind, most people are probably going to be pleased with the display no matter which Surface Pro they have.
Storage options are the same between devices, as are the options for RAM. Both will be running Windows 10 Pro out of the box, so there won't be any difference in software at all. We're quickly running out of things to compare and contrast here, though there are still some advantages that the new Surface Pro can boast over its predecessor.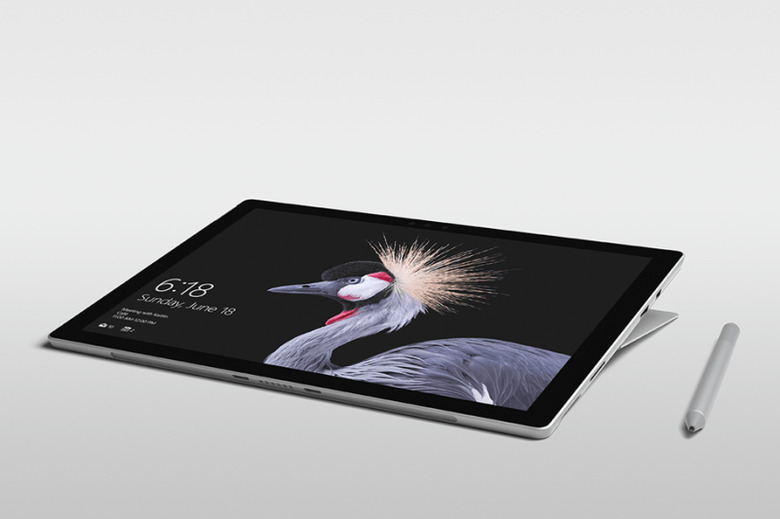 For instance, the kickstand now features a hinge that allows for a 165-degree angle, putting the Surface Pro at an angle reminiscent of the Surface Studio. The Surface Pen has also been significantly revamped for this release, as it's now capable of recognizing 4,096 levels of pressure, a huge increase over the previous Pen's 1,024. The fanless design found in Core m3 models of the Surface Pro 4 has expanded to Core i5 models in the new Surface Pro.
Toss in a few other features like like LTE functionality and few aesthetic improvements (lower overall weight and slimmer bezels), and we've got pretty much all differences in the new Surface Pro. So, is it worth the upgrade for folks who already own a Surface Pro 4? The answer for most people will be no. If you need the extra power afforded by Kaby Lake processors or you specifically want something like LTE support, then an upgrade becomes easier to recommend, but everyone else is probably better off waiting for the next Surface Pro iteration.