Surface Pro 3 hits 25 international markets on August 28th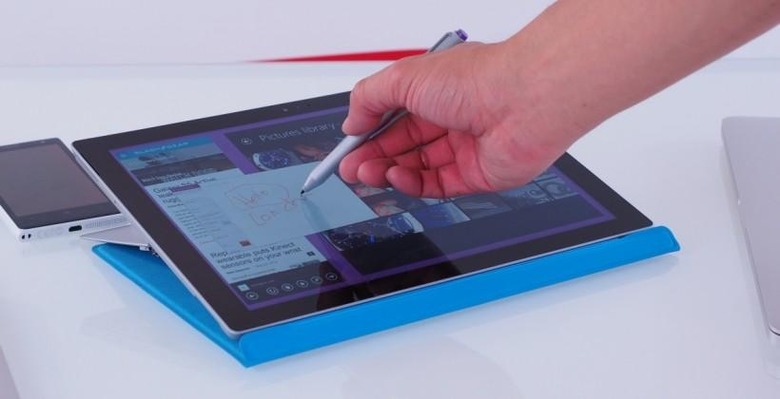 Microsoft's Surface Pro 3 is spreading out, with the Windows tablet set to launch in a further 25 markets as of August 28th. Currently available only in the US and Japan, the expanded launch will mean the computer is also available in the UK, China, and many parts of mainland Europe.
The full list also includes Australia, Austria, Belgium, Denmark, Finland, France, Germany, Hong Kong, Ireland, Italy, Korea, Luxembourg, Malaysia, the Netherlands, New Zealand, Norway, Portugal, Singapore, Spain, Sweden, Switzerland, Taiwan, and Thailand.
Preorders in most locations have been open for several weeks now, and all three processor variants – from the most affordable Core i3 through the Core i5 we reviewed, and then finally the top-of-the-range Core i7 – will be offered. Microsoft's own online store will distribute the tablet, as well as resellers.
Meanwhile, the Surface Pro 3 Docking Station will arrive in international locations by the end of September; its US release will be August 15th.
Microsoft kicked off a round of back-to-school pricing on the Surface Pro 3 in the US yesterday, taking off at least $150 from the range as it tries to coax students away from Apple's MacBook Air and into the loving embrace of Windows 8.1.
SOURCE Microsoft