Surface Laptop 2 (2018) Official: Release Date, Price, Details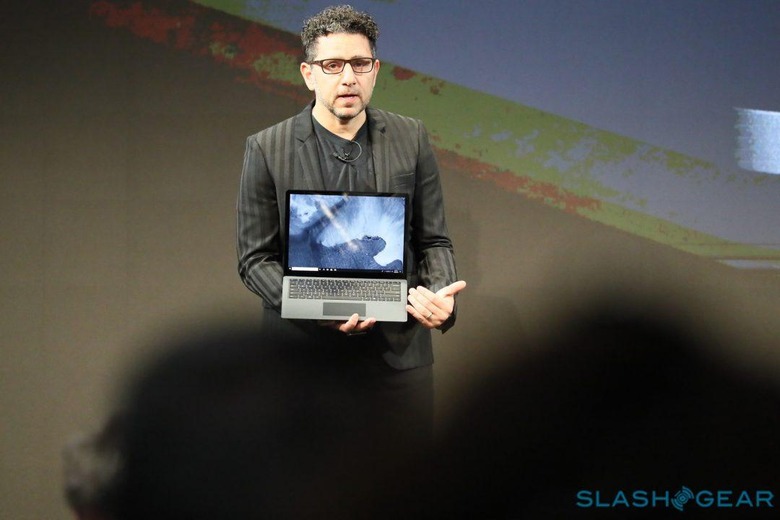 Today Microsoft revealed the 2018 Surface Laptop, and with it a new lease on life. This year's Surface Laptop isn't all that different from it's most recent predecessor. In fact it's almost identical, save the new color and the new processor inside. It's almost as if the Surface Laptop was selling so well that Microsoft decided to save the big changes so their higher-priced models could get there first. But that's alright with consumers – it's not as if anyone else is changing the game in the laptop market right now anyway.
The Surface Laptop is an exercise in material experimentation – and Alcantara remains the place it settles for non-metal, non-glass surfaces. Its body is as much about style as it is about comfort. In its execution, the Surface Laptop is both daring and smart. It has the same abilities as most other laptops, but in its unique set of exterior features, it is unique.
SEE TOO: Microsoft Surface Laptop Review: The Anti-Macbook Pro
Much like its predecessor – if we can call it that – the 2018 Surface Laptop has an extremely thin body and a sleek profile. It's made in several different colors, including a new-for-2018 Black. It's built to compete with the rest of the notebook/laptop market worldwide, including both Windows and Apple's Macbooks. Microsoft suggested that this machine was 85% more powerful than its predecessor.
As it was with the Surface Laptop we reviewed in 2017, this machine likely has solid performance as well as battery life. Given the optimizations for battery life this machine has thanks to the newest hardware inside, it'd be strange to find it performing at levels beneath what we saw with our most recent review. This machine has a regular USB 3.0 Type-A port, a Mini DisplayPort, a headphone jack, and Microsoft's magnetic Surface Connector for charging.
The Surface Laptop 2018 will sport prices that are essentially unchanged from the otherwise most recent models. Previous-gen Surface Laptop models will likely drop in price wherever they're sold, while the new models take their place in price tiers based on processor, RAM, and internal storage. These 2018 models will begin to be made available immediately if not soon on preorder, and in physical stores in coming weeks. UPDATE: To be clear, this product starts at approximately $999 USD.