Surface in "multiple aspect ratios and sizes" Microsoft VP promises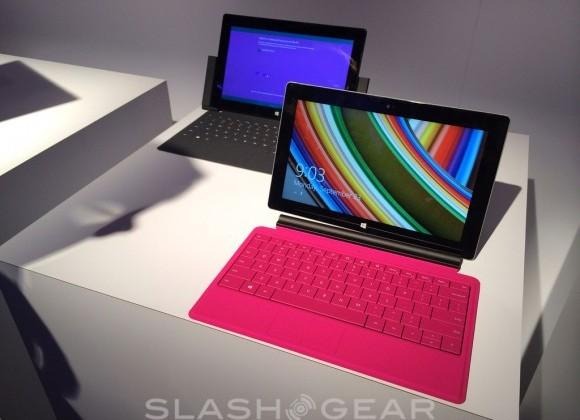 Microsoft Surface chief Panos Panay has confirmed that "multiple aspect ratios and sizes" are in the pipeline, though declined to comment specifically on longstanding speculation around a "Surface Mini" tablet. Chatter of a 7- to 8-inch Surface to take on the iPad mini and Nexus 7 has persisted since the launch of the original model in 2012, though Microsoft did not wheel out its smaller slate when it unveiled second-gen Surface hardware last month. However, that doesn't mean new devices aren't in the pipeline.
Speaking at a preview event at a Microsoft Store in Seattle, Panay was asked about the possibility of a Surface Mini. "We have a lot of great things that we are thinking about and working on, and there are multiple aspect ratios and sizes and awesome things to come from Surface" he told the crowd, Geekwire reports.
However, while Panay's comments – which the Microsoft vice president described as "the best answer I have for you" – may not have directly confirmed which the next Surface in line might be, they do open up some intriguing possibilities.
So fact, both generations of Surface – whether running Windows RT or Windows 8 – have used 16:9 aspect ratio displays, like a regular Windows notebook. That fact, along with Microsoft's pushing of the magnetically-attached keyboard accessories that only fit on the Surface when in landscape orientation, has so far generally kept the slates used in one main orientation.
In contrast, tablets like the iPad and Nexus 7 are commonly found in both portrait and landscape orientations, where their slightly squarer displays make for more comfortable holding. Although landscape might make sense when working, portrait is often the orientation of choice when reading magazines or ebooks.
Smaller or differently sized versions of Surface may well tick those boxes rather than just go smaller for the sake of it. According to rumors earlier this week, Microsoft has pushed plans for a smaller Surface back into 2014, after the ongoing Xbox One project monopolized spare capacity among the Windows team.