Surface Book 2 15-inch goes up for pre-order in 17 new markets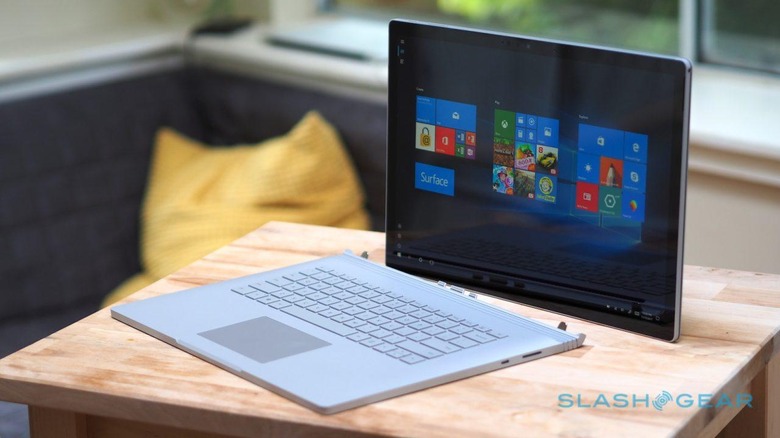 The Surface Book 2 is a pretty solid piece of hardware, assuming you've got the money to put down for one. The device is still relatively young, having only launched back in November, and thus far, only its 13-inch models have been available in most regions. That all changes today, as Microsoft has announced that it's bringing the 15-inch Surface Book 2 to 17 new markets.
Those markets are Australia, Austria, Belgium, Canada, Denmark, Finland, France, Germany, Ireland, Luxembourg, the Netherlands, New Zealand, Norway, Poland, Sweden, Switzerland, and the United Kingdom. For the most part, these are pretty much the same markets where the 13-inch Surface Book 2 is available. In fact, the only markets that already have the 13-inch Surface Book 2 and aren't receiving 15-inch model today are China, Hong Kong, and Japan.
READ MORE: Surface Book 2 (15-inch) ReviewThose three regions will get their chance soon enough. Microsoft says that as we head into February, it will begin launching the Surface Book 2 in a number of new regions, including Bahrain, China, Hong Kong, India, Italy, Korea, Kuwait, Malaysia, Oman, Portugal, Qatar, Saudi Arabia, Singapore, Spain, Taiwan, Thailand, and the United Arab Emirates. For China, Hong Kong, and Japan, this means the arrival of the 15-inch variant, whereas everyone else will be getting both the 13-inch and 15-inch Surface Book 2.
If you live in one of the regions getting the 15-inch Surface Book 2 today, you can now pre-order the device from Microsoft's website. As with most Surface devices, you'll have a few different choices when it comes to hardware configurations, though those are limited compared to the 13-inch model. The only thing you can really customize is the amount of SSD storage you have at your disposal, with options up to 1TB available.
The 15-inch Surface Book 2 should be a pretty formidable machine, sporting an 8th-Gen Intel Core i7-8650U and a NVIDIA GeForce GTX 1060 GPU. Microsoft doesn't say when the Surface Book 2 will actually launch in these new markets, but we can't that far off considering that pre-orders are opening today. We'll have more information for you when it's available, so stay tuned for that.