Surface Book 2 pre-order has begun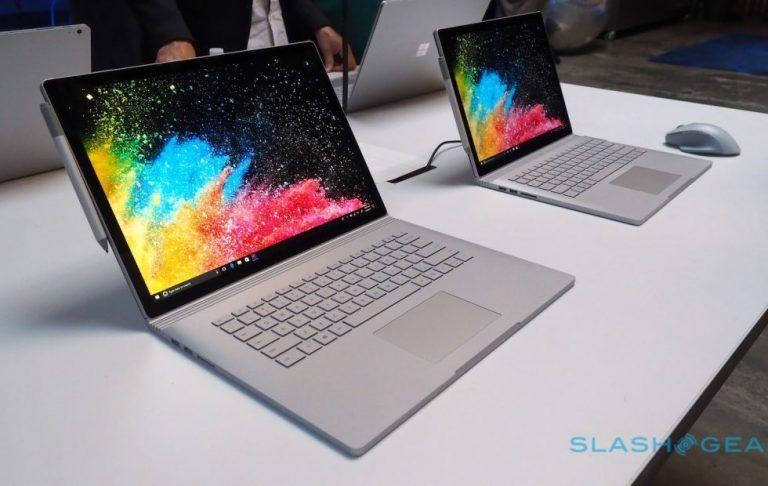 It has mostly been all about smartphones these past months, but Microsoft, unsurprisingly, still doesn't have one. Instead, it has chosen to focus on its Surface line of portable computers instead, despite how analysts and observers are claiming they are on the way out. Just last month, it unveiled the
, which was thought would actually never come to pass. Now it is doing one better, by making the souped-up 2-in-1 laptop available for pre-order, promising that it isn't an empty promise at all.
Not much has changed between the first Surface Book and its successor in terms of design. At least not if overlook the fact that it now has a larger 15-inch model in addition to the regular 13.5-inch one. Both still have the same design as before, including the odd hinge that won't really let you close it flat.
There is also a subtle change that affects both external design and internal hardware. The Surface Book 2 is the first Surface portable to use a USB-C port instead of a full-sized USB-A one. It is a welcome but rather curious change, as Microsoft seemed to be bullish on keeping the USB-A port on the new Surface Pro where it would have actually done more good.
In all other aspects, the Surface Book 2 offers a significant upgrade to the previous Surface Book. Different models have a mix of 7th and 8th gen Intel Core processors as well as a matching NVIDIA GeForce GTX 1050 or 1060, depending on the CPU or whether you want one at all. You can
for one of the seven models available, with shipping set for November 16, depending on the model. The prices are as follows:
• 13.5-inch, Core i5-7300U, 8GB RAM, 256GB SSD – $1,499
• 13.5-inch, Core i7-8650U, 8GB RAM, 256GB SSD, GTX 1050 – $1,999
• 13.5-inch, Core i7-8650U, 16GB RAM, 512GB SSD, GTX 1050 – $2,499
• 13.5-inch, Core i7-8650U, 8GB RAM, 1TB SSD, GTX 1050 – $2,999
• 15-inch, Core i7-8650U, 16GB RAM, 256GB SSD, GTX 1060 – $2,499
• 15-inch, Core i7-8650U, 16GB RAM, 256GB SSD, GTX 1060 – $2,499
• 15-inch, Core i7-8650U, 16GB RAM, 1TB SSD, GTX 1060 – 3,299