The cost of a Surface device can be spread out over the course of two years, thanks to the new Surface All Access plans revealed by Microsoft this week. These plans read like car loans, or buying a phone from T-Mobile: You pay for the whole device, but you don't do it all at once. The deal is done with Microsoft, but it's "made possible by Dell Financial Services." So more users can access Surface devices faster, and more realistically.
Not everyone can afford to toss over a thousand dollars down on a PC all at once. But spread that cost out over 24 months, and suddenly there's a real possibility that a new user might sign up to roll. Using Dell Financial Services through the Microsoft store, the company has several Surface devices available with this new program. Price per month is dependent on the device being purchased.
SEE TOO: Every device Microsoft announced this week
The Surface Go Bundle starts at approximately $25 per month and includes both a Surface Pro, a Type Cover, and a 2-year subscription to Office 365. The Surface Book 2 bundle costs approximately $55 a month and includes a 2-year subscription to Office 365. NOTE: Both Surface notebooks do not include a free type cover because they come attached to their own keyboards… so that'd be very strange if they came with a free keyboard cover that didn't actually connect.
The Surface Pro bundle starts at approximately $47.87 a month and includes a Surface Pro and a 2-year subscription to Office 365. The Surface Laptop bundle costs $46.63 includes the Surface Laptop and a 2-year subscription to Office 365. The biggest bundle in the pack is the Surface Studio bundle that'll run you approximately $150.79 per month, and that includes the Surface Studio and a 2-year subscription to Office 365.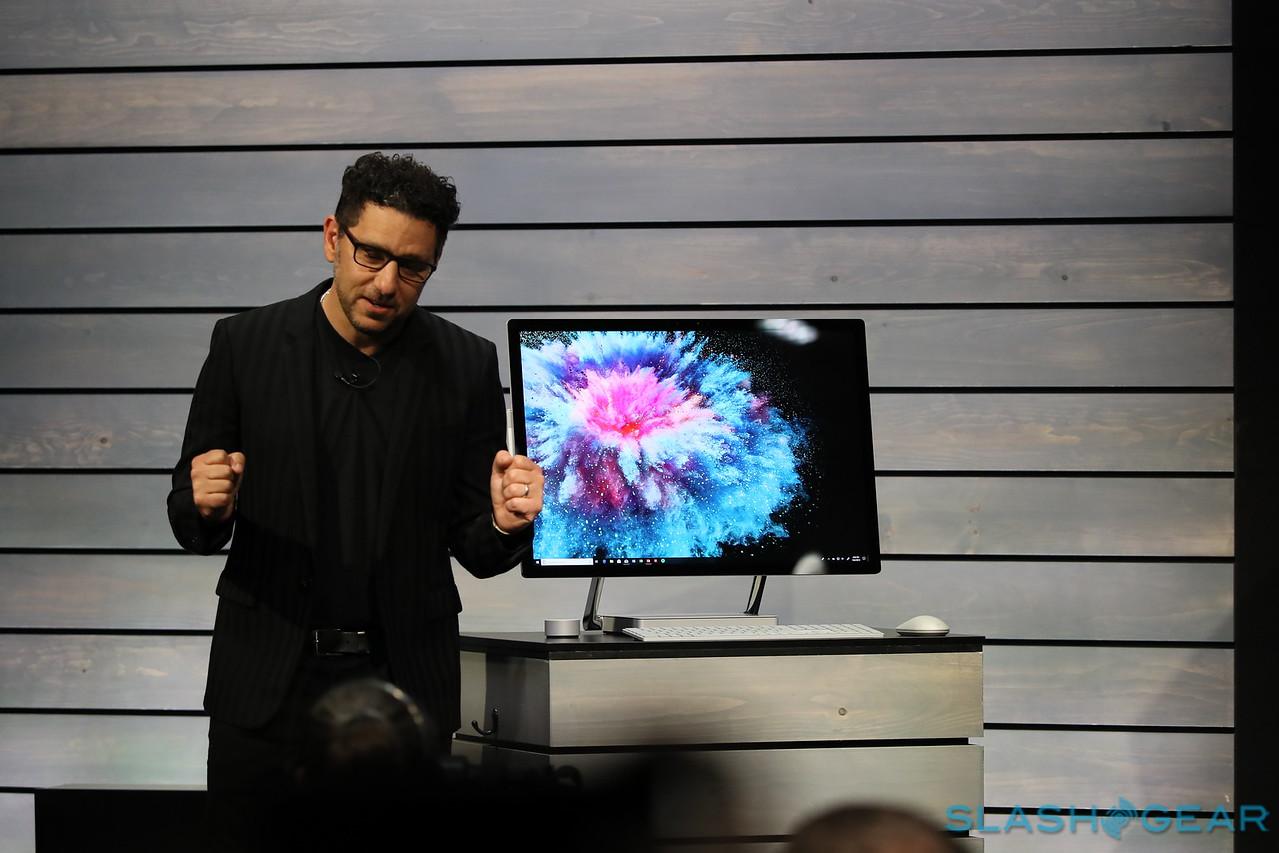 Finer Print
Users will head on over to the Dell Preferred Account page, apply for a "Dell Preferred Account" first. Once approved, users will be able to head to a Microsoft Store in person (or online), where they'll choose their "bundle."
Bundles include Surface Go, Surface Book 2, Surface Pro, Surface Laptop, and Surface Studio. Each of these is available starting on 10/16/2018, with the exception of the Surface Studio, which will be available starting on 11/15/2018 instead.
Each of the plans include 0% APR over 24 months and have "no upfront costs" and "world-class protection and support." All are "powered by Dell Preferred Account." The costs listed do not include taxes and shipping, which may cost more. Microsoft also mentioned (on their main Surface All Access details page) that "other charges are extra and may vary."
Also, regardless of the cost of the device per month, the following is true: "Payments are the greater of either $20 or the sum of any Monthly Planned Payment Due plus 3% of the New Balance shown on your billing statement (excluding any balance on a Planned Payment Purchase), rounded up to the next dollar." Also, "Minimum Interest Charge is $2.00", they suggest in the subtext.
Though each product listed suggests 0% APR over 24 months, they mention in the fine print (aka the subtext, the text at the bottom of the page), that the following is true: "Rates range from 19.24% – 29.99% variable APR, as of 8/31/2018, depending on creditworthiness." So assuming you're reading this before then, you might want to make absolutely sure you've got that 0% action locked in for the long haul.