Surface 3 LTE rolls out to businesses first, consumers later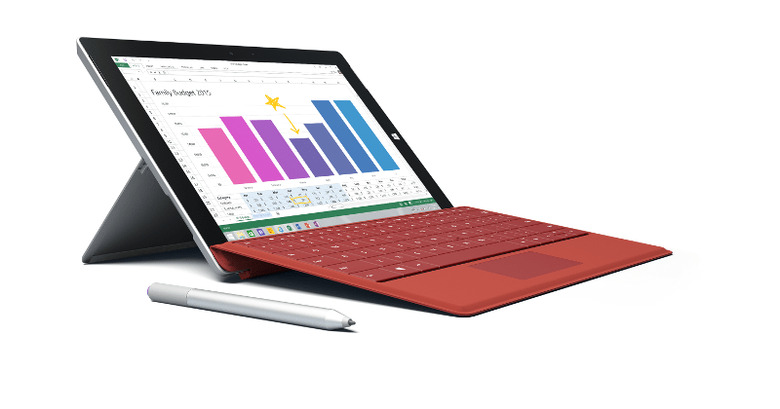 Microsoft seems to have struck a chord with the Surface 3, if the Interwebs' reception of the "Surface Pro 3 mini" is any indication. And what could be better than a 10.1-inch Surface 3 running full Windows 8.1? Why, a 10.1-inch Surface running full Windows 8.1 with LTE, of course! It's an expected and natural progression for such a mobile tablet anyway. But don't take out those credit cards just yet, as the LTE-enabled Surface 3 won't be available to regular buyers until after a few weeks or so.
Here's how the rollout will go. The Surface 3 LTE has, in fact, already been available in Japan for two weeks, courtesy of Y!Mobile. Starting July 3rd, it will be available to business customers only through partner operators, specifically from Deutsche Telekom in Germany, Orange Business Services in France, O2 in the UK, and Movistar in Spain. Only after these will the devices be available to retail buyers in France, Germany, the UK, and, yes, the US.
It's almost puzzling that Microsoft would prioritize business customers this time, considering much of its Surface 3 marketing has been targeted at students. According to the company, however, reception of the Surface Pro 3 in businesses and sales force have been extremely positive so a more portable one with 4G LTE connectivity might make better sense. Not to mention make more money for Microsoft. The announcement's wording leaves open the question of an unlocked version of the tablet, though we'll keep our fingers crossed that that is exactly what they meant.
The addition of a new model of the Surface 3 once more casts doubt on whether a new Surface tablet is just over the horizon. Microsoft just recently announced a new variant of the Surface Pro 3 itself, seemingly implying that it will be holding on to the 3rd generation just a bit longer. Not that anyone is really complaining, considering how the Surface Pro 3, and the Surface 3, seems to have a hit a sweet spot that could last until the next Intel chip generation.
SOURCE: Surface Blog