Surface 2 And Surface Pro 2 Event September 23rd Microsoft Confirms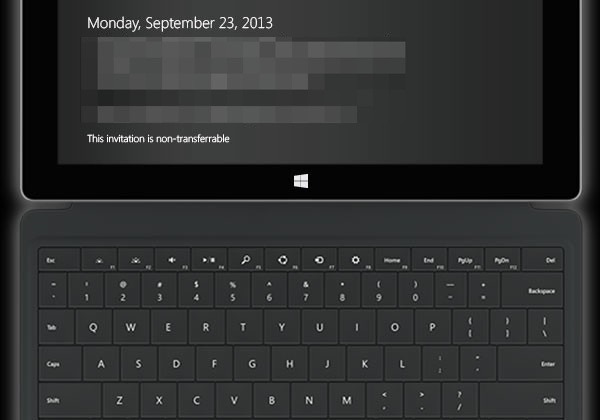 Microsoft will reveal its new Surface tablets at an event in New York City on September 23, according to invitations sent to press, with the new Surface 2 and Surface Pro 2 expected to debut. The "save the date" invite is believed to be for Microsoft to reveal the Intel "Haswell" update to the Surface Pro, which runs a full version of Windows 8, and will widely tipped to improve battery life. However, it's also an opportunity to try to kickstart sales of the Windows RT version of Surface.
That, powered by a NVIDIA Tegra 3 in its original form, has failed to set the tablet world alight. Criticism has centered on the confusing situation of two different versions of Windows on two tablets that look, at first glance at least, the same; while the Surface design and construction quality have been praised, the fact that the cheaper, Windows RT version can't run regular Windows 8 applications hasn't.
Microsoft isn't expected to do anything so dramatic as ditch Windows RT, but is hoping that a faster, more longer-lasting version of the Surface will help raise its profile – not to mention its sales. The new Surface 2 is expected to use an NVIDIA Tegra 4 chip despite some suggestions that Qualcomm's Snapdragon would be used.
Meanwhile, there has also been speculation that Microsoft will launch a smaller, 7-8 inch tablet in the Surface range. That would more directly take on the iPad mini, for instance, though it's not believed to be part of the September 23rd event.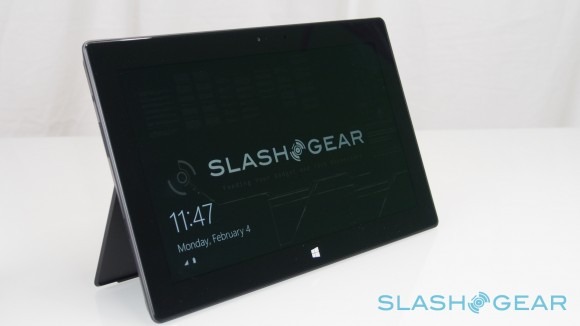 Instead, Microsoft will refine the internal hardware and push improvements in battery life. That could also include using a new clip-on battery cover – dubbed the Power Cover – which would both protect the tablets' screen and add extra run-time.
The integrated kickstand is also believed to be tweaked on the second-gen hardware, with a new two-position arrangement that would support different angles of use. 8GB of RAM as a minimum is also expected.
SlashGear will be in NYC to cover the whole thing, so join us on September 23rd for all the news and let us know what it would take to make you buy a Surface 2 or Surface Pro 2 in the comments.