SuperTooth Crystal Bluetooth in-car Speakerphone Review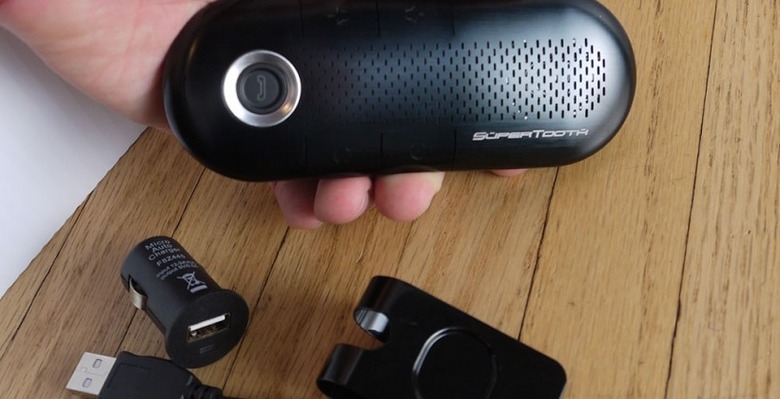 It's time once again for SuperTooth to bring on an in-car speakerphone world to a boiling point with the SuperTooth Crystal. This device is nearly as iconically shaped as its predecessor with the SuperTooth HD, and certainly has enough functionality to make up for the fact that it doesn't look quite as flashy. Here in the Crystal you've got exactly what SuperTooth promises: high quality in-car Bluetooth connected speakerphone action.
This device connects to your smartphone via Bluetooth and allows you to use it as a surrogate for your device's speakers and microphones. In other words, you can keep your smartphone in your pocket and this device will allow you to talk to your friends in the car without literally holding your phone up to your head. Once you've got this device synced up properly – just a couple of button taps and you're done – you've only to insert it in your car with its included metal clip.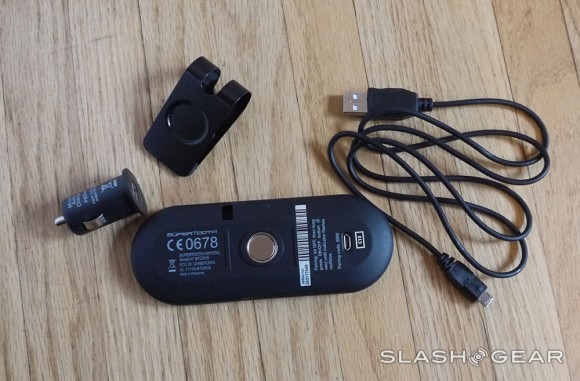 The metal clip connects to the actual device via the Crystal's built-in magnet, and you'll be good to go if you want to keep the device up above you on your sun visor or if you want to pop the device off for a moment's inspection. This device is 130 x 50 x 14 mm, small enough to fit in your hand or pocket quite easily, and has a battery capacity that will have you talking for 20 hours or working with 40 days of standby.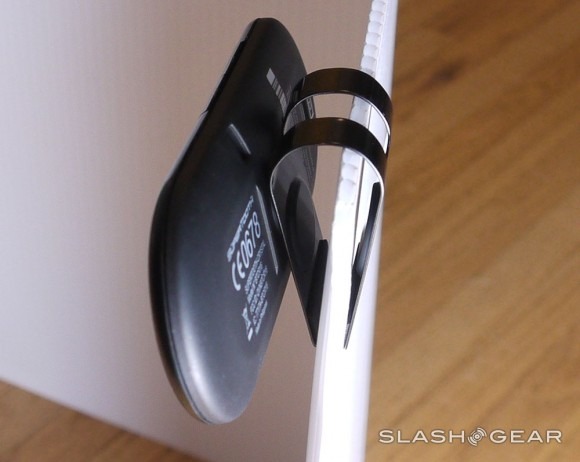 In the real world we've not yet had a need to charge the device up, having placed the device directly in the car after taking it out of the box and photographing it for our eventual review (this being what you're seeing right now.) The battery time here appears to be fabulous, and if you do indeed want to charge the Crystal up, it utilizes the same microUSB that your smartphone does (unless you're using an iPhone, that is).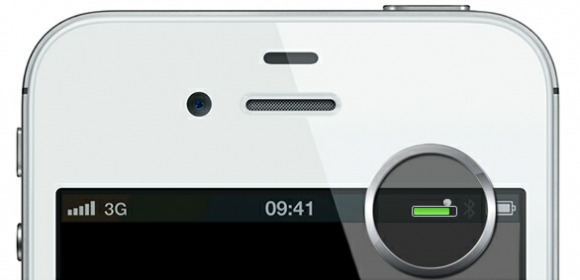 The iPhone does have one great perk over the Androids and Windows Phones of the world, that being an on-screen display of battery life where the rest of the smartphone world has no such functionality. The Crystal does also have subtle LED lighting that tells you the battery status if you're not loving the iPhone on the other hand.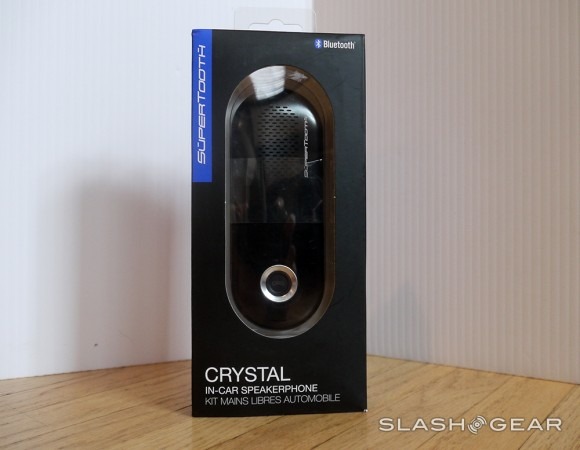 This device does exactly what it says it will do, clear audio coming out and going in for phone calls, and is well worth the price it sits at today: $69.00 USD in the USA in SuperTooth's online shop. There are several colors this device comes in, one of them a rather flashy blue, but we recommend the classic black in the end over all. Grab it right now if you're inside the states – outside you'll just have to wait until they've got an update: it's worth it!