Super Mario Odyssey just broke a big Nintendo record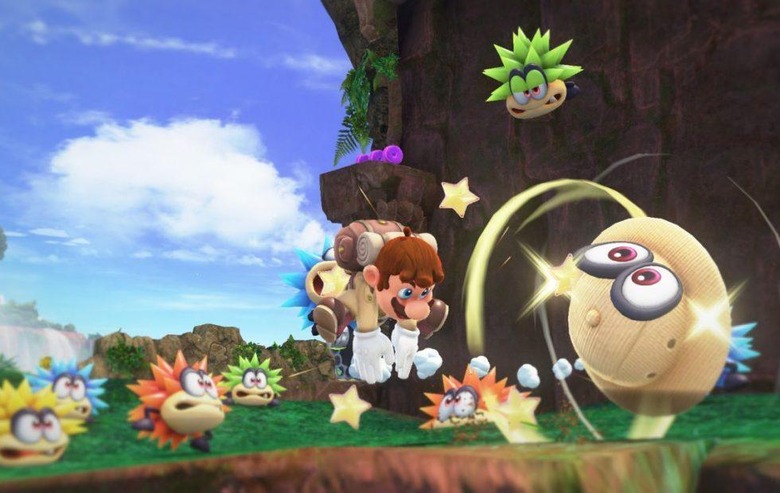 Earlier this week, we heard that Super Mario Odyssey managed to sell 2 million copies worldwide in its first 3 days of availability. That's a big enough achievement on its own, but they don't stop there. Nintendo announced today that the marquee Switch title has broken more of the company's sales records – at least here in the US.
In an announcement this morning, Nintendo revealed that Super Mario Odyssey has sold 1.1 million copies in the US alone over the past five days. With 2.6 million Switches sold in the United States through the end of October, that means roughly 43% of Switch owners have purchased Super Mario Odyssey.
That's no small achievement, but it becomes even more impressive when Nintendo reveals that Super Mario Odyssey is now the fastest-selling Super Mario game in US history. That puts it above New Super Mario Bros. Wii – a game that was massively popular thanks in no small part to the huge user base the Wii attracted. Not only that, but Super Mario Odyssey is also the fastest-selling game for the Switch thus far.
Super Mario Odyssey is probably going to hold that title for a long time, if not indefinitely. Mario is Nintendo's most famous franchise, and Mario games consistently rank as the best-selling games for their respective consoles. It's hard to imagine another Nintendo property that would be able to put up a fight in the sales department.
There is one potential challenger for that particular crown, though: Pokemon. During E3 2017, Nintendo and Game Freak confirmed that they are working on a mainline Pokemon game for the Nintendo Switch, making UltraSun and UltraMoon the final Pokemon games for the 3DS.
Fans of the series have been asking for a mainline, console-based Pokemon game since the days of the N64, so expect hype to be high. Like Super Mario Odyssey and The Legend of Zelda: Breath of the Wild, it seems safe to expect that Pokemon game to be a system seller, so don't be surprised to see it break the records set by Super Mario Odyssey.