Super Mario Odyssey is already a hit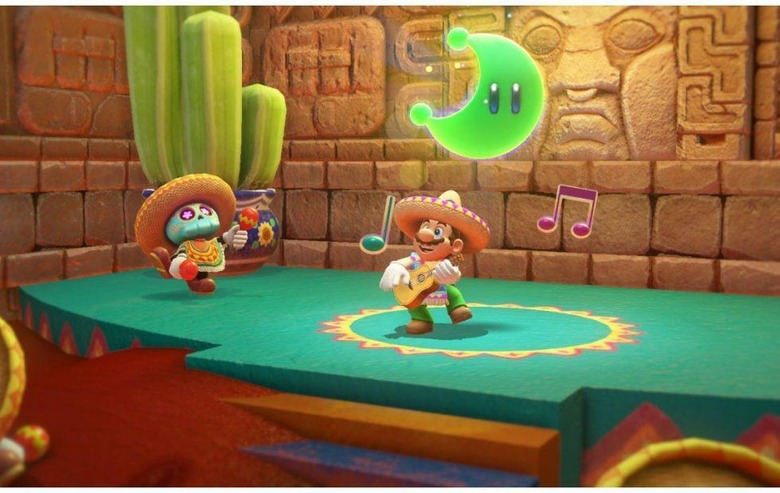 Given the amount of hype surrounding Super Mario Odyssey before its launch, it was pretty much a foregone conclusion that it would be a successful game. Nintendo revealed today just how successful it's become, and the number of sales it racked up over the weekend alone are impressive to say the least. After hearing Nintendo talk sales numbers today, it seems safe to conclude that Super Mario Odyssey is going to be a major hit for the Switch.
In a presentation to investors following yesterday's financial report, Nintendo president Tatsumi Kimishima revealed that Super Mario Odyssey has sold 2 million copies in just three days. This is significant for a few reasons. The first is the most obvious: 2 million sales in three days for any game – even new entries in established franchises – is impressive.
It's also important to keep in mind that there are only 7.63 million Switches in the hands of consumers around the world. This means more than 25% of all Switch owners bought Super Mario Odyssey in the first three days following launch. Furthermore, Nintendo still has Black Friday and the holiday shopping season to look forward to, which should see sales numbers for both the Switch and Super Mario Odyssey increase quickly.
Yesterday, Nintendo announced a new goal for its current fiscal year: sell 14 million Switches. Previously, Nintendo expected to sell 10 million Switch units by the end of its fiscal year in March 2018, but given the success of the console over the summer, Nintendo once again revised that goal yesterday.
Should Nintendo meet its goal, it would see the Switch topping lifetime sales for the Wii U in just a year. In other words, Nintendo is well on its path to redemption after the disappointing period with the Wii U. Were you one of the 2 million people who spent their weekend playing Super Mario Odyssey? Head down to the comments section and let us know!