Super Bowl weekend gets 'beaconized' courtesy of Gimbal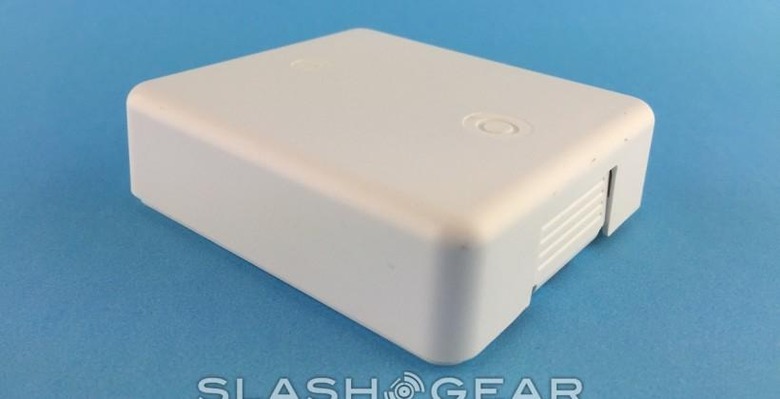 As the sporting world steadies its gaze on Phoenix this weekend, there's more than just a Super Bowl going on. The event, once just a game to decide the champions of the NFL, has morphed into a festival. Much like the NFL has grown, so has their coup de grace. If you're weaving your way through the festivities orbiting the Super Bowl this weekend, you might even find your phone is getting in on the action, helping you find great stuff to do.
If you find yourself at the NFL Experience this Super Bowl weekend, you might see your phone lighting up with notifications. If you've got the NFL Mobile app and Bluetooth working, there's a good chance you'll get more than you bargained for by simply winging it.
The NFL Extra Points Kick issued by BarclayCard, Verizon Power House — heck, even an entry point to University of Phoenix Stadium itself might bring you information or the chance to win a prize. Get near the Lombardi Trophy, and your phone may remind you to take a picture with it to remember your visit.
It all comes courtesy of beacon technology.
If you're not familiar with beacons, we'll run it down for you. Small Bluetooth devices are placed strategically throughout an environment like the stadium or Verizon Super Bowl Central. When you happen to find yourself close to a beacon, information is shared with you.
If you're asking yourself why you'd want your phone alerting you, there's plenty of great reasons you want to hear from those beacons. In a stadium setting, it might tell you the line at the concession stand around the corner is shorter, giving you a better chance of grabbing a snack and a drink before doing the sideways-shuffle back into your seat.
Though you won't see their name plastered throughout the festivities this weekend, the beacons pushing info to your phones are courtesy of Gimbal. Crews were spotted putting up Gimbal beacons this weekend, strategically placing them to best serve guests. A spinoff of Qualcomm, Gimbal likes to remain as behind the scenes as the beacons they provide.
You're not really supposed to know the beacons are there, but Gimbal's industry-leading devices are powering the entire Super Bowl experience in a very high-tech way this year.
Gimbal makes a home at many stadiums and venues throughout the country already, partnering with various sports teams to provide a unique experience to their fans. A quick run-through of Gimbal's Twitter feed shows fans, chosen at random, who get special prizes, or the chance to do things like watch a game from the skybox rather than a fold-down seat or tour a locker room.
They're not VIPs. They're just fans, like you. Those folks just happen to have their phones on them, with the appropriate app, ready to receive messages via Bluetooth that gave them once-in-a-lifetime opportunities.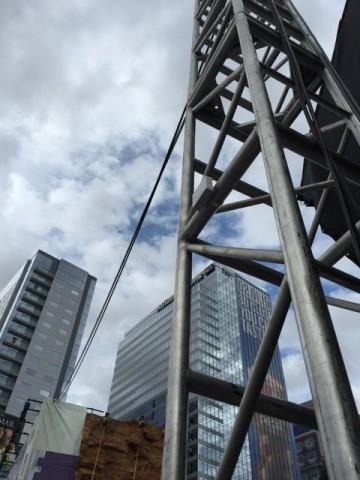 The goal at this year's Super Bowl — like it is at those other arena and games — is to enhance your experience, or make life a bit more convenient for you. With Gimbal beacons this weekend, you may get an alert that you're near a free Verizon-sponsored charging station, or a pop-up to let you know Tostitos has snacks waiting for you at their booth.
There is a lot going on at NFL Experience, and a lot that shouldn't be missed. Free concerts, interactive events, and even autograph signings. There might even be things you weren't aware of happening a few feet away.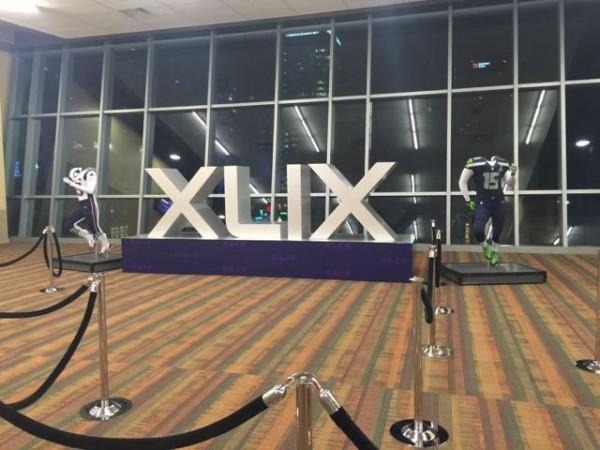 Beacon technology seems custom-fit for events like Super Bowl weekend, really. There is so much going on, its overwhelming. It's easy to migrate through the goings-on, then find out later you missed something special. Gimbal wants to make sure that doesn't happen, and for a once-in-a-lifetime event like the Super Bowl, I'm sure many will appreciate the notifications popping up.
We look at our phones a lot anyway. Gimbal and the NFL Mobile app are just providing us with reason to while in town for the big game. Whoever you're cheering for tomorrow, and whether you end up at the game or not, the NFL experience is an event unto itself, made even better with some notifications and location-based awareness.