Street Fighter V will be supported until at least 2020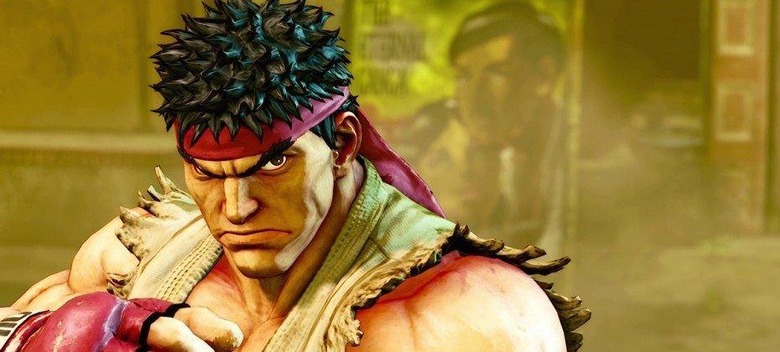 Despite starting off with a bit of a rough patch following its release earlier this year, Street Fighter V has risen to become yet another hit installment in the long-running fighting game series. But with the game's first "season" of DLC and updates now completed, some fans may be wondering if this is the start of a long wait to SF6. Fortunately, developer Capcom has confirmed that's not the case, revealing that support for SF5 is planned out several more years.
In a new interview with Japan's Famitsu, SF5 producers Yoshinori Ono and Tomoaki Ayano stated that their long-term plans include a roadmap of support until at least the year 2020. The pair was asked about the release of other Capcom fighting games and what the next plans are for SF5, and while they didn't directly address the former, here's what they had to say:
"It's not just a 1-2 year thing. We're looking pretty far ahead... We've planned out as far as 2020 or so," said Ono. "Street Fighter V is a title we're adding on to as it goes along, so we're working on it while planning ahead on the best way to develop it further," Ayano added.
There's no confirmation whether or not these future plans will include new content like characters and play modes, or just consist of updates with balances and tweaks. However, it looks like a big reason for Capcom's continued support has to do with the big push to make SF5 a premiere eSports title.
The finals of the SF5 world championship tournament were held at the EVO 2016 event in July, and even broadcasted on ESPN2, putting the game in front of a huge audience. Plus, this year's Capcom Cup, one of the largest professional Street Fighter tournaments in the world, is scheduled to start in just over a week.
All this amounts to Ono's response that they want to "solidify Street Fighter V as an eSports title," before committing to anything else.
"I said in the beginning that we've seen a higher number of [event] entrants than we had in the Street Fighter IV era, but we'd like to heighten that even further. The more people participate, the bigger tournaments we can host, and the more people are going to watch them, which is directly connected with our sales, and that's going to decide the future."