Evo 2016's Street Fighter V tournament will be broadcast on ESPN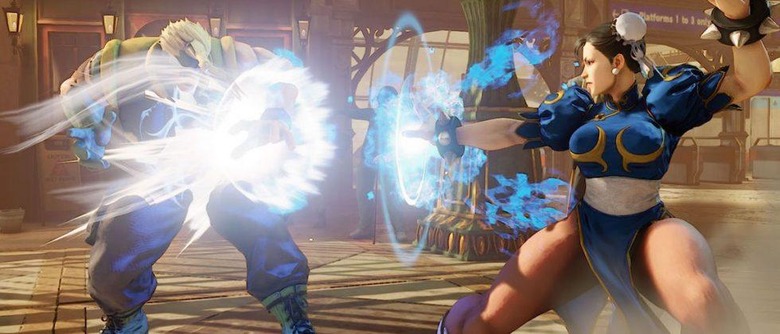 Just in case you needed more evidence that professional-level video game tournaments are becoming mainstream entertainment, the ESPN television network has announced that it will be broadcasting the Street Fighter V world championship tournament, held in Las Vegas, later this month. The championship is part of the Evolution Championship Series (Evo), an annual event that hosts a number of high-level fighting game tournaments for other titles, including Tekken, Mortal Kombat, Super Smash Bros., and Ultimate Marvel vs. Capcom.
Evo 2016 takes place from July 15-17, with the last day seeing the Street Fighter V finals. These matches will be shown live on the ESPN2 channel, as well as the WatchESPN streaming service.
The growing world of e-sports has tournaments for the games League of Legends and DOTA 2 be adapted into major spectator events. ESPN itself has gotten in on the business with broadcasts of Blizzard's Heroes of the Dorm tournament, which features college teams facing off in Heroes of the Storm.
While most broadcasts of professional gaming events have focused on online viewers, ESPN seems dedicated to bringing it to cable television. Back in January the company launched its own e-sports news vertical, featuring editorial coverage and even broadcasting digital football in the form of the Madden NFL 16 championships.
SOURCE: ESPN