Steve Jobs confirmed for WWDC 2010 keynote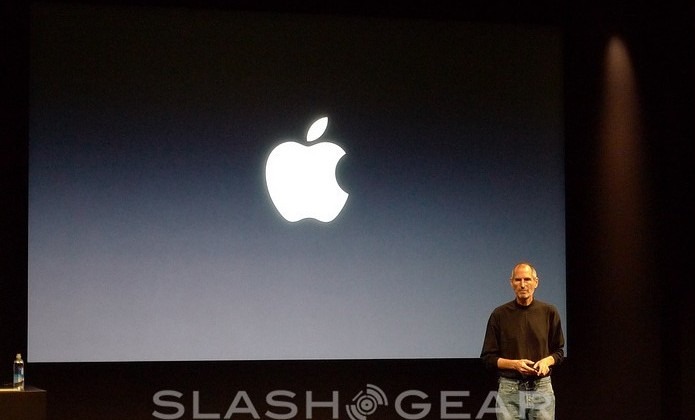 Pushing out a press release confirming that CEO Steve Jobs will be taking to the stage at WWDC 2010 for the opening keynote is unlikely to save Apple from accusations of an over-talkative PR machine, but it all helps pave the way for a likely next-gen iPhone HD debut on June 7th.  Jobs will be taking a break from dictating Apple's movements by email to open the developer conference at 10am PST, and SlashGear will be there to liveblog the whole thing.
As for what we're expecting, frequent leaks over the past couple of months have made a squared-off next-gen iPhone – tentatively predicted to be the iPhone HD – look all the more likely.  The handset is expected to have a higher-megapixel main camera together with a new, front-facing camera, as well as a higher-resolution touchscreen.
We'll find out for sure on June 7th, so join SlashGear at http://live.slashgear.com/ for all the details Steve announces as they happen.
Press Release:
Steve Jobs to Kick Off Apple's Worldwide Developers Conference 2010 with Keynote Address on Monday, June 7

CUPERTINO, Calif., May 24 /PRNewswire-FirstCall/ — Apple® will kick off its annual Worldwide Developers Conference (WWDC) with a keynote address by CEO Steve Jobs on Monday, June 7 at 10:00 a.m. This year's WWDC sold out in a record eight days to over 5,000 developers.

The five-day event running from June 7 to June 11, is focused on providing advanced content for skilled developers across five key technology tracks: Application Frameworks; Internet & Web; Graphics & Media; Developer Tools; and Core OS. Apple engineers will deliver over 100 solutions-oriented technical sessions and labs. WWDC 2010 gives an incredibly diverse community the opportunity to connect with thousands of fellow iPhone®, iPad(TM) and Mac® developers from around the world.

Apple ignited the personal computer revolution with the Apple II, then reinvented the personal computer with the Macintosh. Apple continues to lead the industry with its award-winning computers, OS X operating system, and iLife, iWork and professional applications. Apple leads the digital music revolution with its iPods and iTunes online store, has reinvented the mobile phone with its revolutionary iPhone and App Store, and has recently introduced its magical iPad which is defining the future of mobile media and computing devices.

© 2010 Apple Inc. All rights reserved. Apple, the Apple logo, Mac, Mac OS, Macintosh, iPhone and iPad are trademarks of Apple. Other company and product names may be trademarks of their respective owners.