Steve Jobs action figure axed after "immense pressure"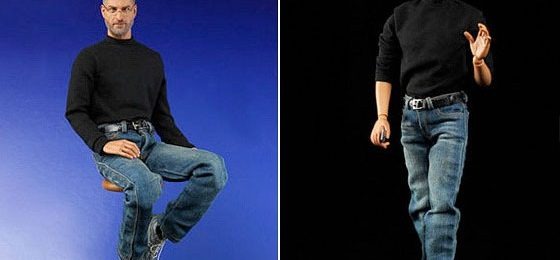 The Steve Jobs action figure that was originally set to be released in February by Hong Kong-based company, In Icons, has now been canceled. The company explains that its decision to cancel the action figure is due to "immense pressure" from both Apple's lawyers and Jobs' family.
In Icons first announced the Jobs action figure early this month and was quickly and inevitably slapped with threats of legal action. The company explains that it had originally set out to create the doll as a way to commemorate Jobs and was in no way attempting to overstep copyright and trademark rights.
Besides the legal threats from lawyers, In Icons says that it is the "heartfelt sensitivity to the feelings of the Jobs family" that led to the decision to cancel the action figure. The company apologizes to Jobs fans and promises to refund pre-orders.
[via AppleInsider]