Steam to come pre-loaded on Razer Edge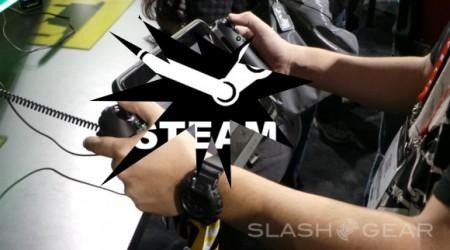 Though it's not entirely difficult to go ahead and download the software for yourself from your friendly internet browser window, gaming environment Steam will be coming to the Razer Edge gaming tablet built-in, right out of the box. This is a significant move by both the folks at Razer and the members of Valve that've agreed to push their Steam app to the hardware right out of the box as it's the first time said software will have done such a thing.
While the trend amongst those purists in the hardcore gaming community would otherwise have a fit over a so-called Gaming PC coming packed with "bloat ware", it seems that Valve's contribution won't be so ill-fitting.
"The Razer Edge has more than enough power to play the latest and greatest Steam titles and it is completely built with PC gamers in mind. The tablet is a great way to experience everything Steam has to offer, including Big Picture mode." – Greg Coomer, product designer at Valve
Big Picture mode is a full-screen user interface built in to Steam, available to all desktop app users right this minute – check it out if you haven't already!
The Razer Edge and the Razer Edge Pro are both gaming tablets working with 10.1-inch displays and Windows 8 inside. You'll be working with detachable gaming controllers as well as optional keyboard docks and will find yourself paying well over a thousand bucks to gain said privilege. Have a peek at our guide "Razer Edge gaming tablet: What the heck is it?" and see if it'll be worth dropping either $1,300 or $1,450 USD depending on the options you'd like – go big!
[via The Slanted]