Razer Edge gaming tablet: What the heck is it?

If you've not heard of it before, the Razer Edge gaming tablet can seem like a bit of an odd unicorn. While we've heard of gaming tablets before, this really does appear to be one of the most grand efforts a company has made thus far – especially considering the rise of the Android tablet and the iPad – both of which could be considered "gaming tablets" in their own right. What have we got here then? We've got Windows 8, a 3rd-gen Intel Core i7 processor, 256GB SSD, and a fabulous 8GB of RAM – and NVIDIA graphics, too!
Of course with NVIDIA GT 640M LE (1GB DDR3, Optimus Technology) you've not exactly got the biggest, baddest beast in the land, but you're still running with a brand that boasts its greatness on a daily basis. The tablet itself is 278.5 mm x 178.85 mm x 19.5 mm / 10.9" x 7" x .80" – not exactly tiny. All that comes in the PRO version – there's also a basic edition which you can find out more about in our fabulous original rundown.
[spotlight]This isn't the kind of device you're going to be bringing to highschool to play during class.[/spotlight]
Since we saw this device back at CES 2013 for our most recent hands-on adventure, the tablet itself has been modified just a bit – but for the most part, it's still the same device we described then as "a rather interesting combination of 'why would I want this' and 'take my money right this minute'". You'll almost certainly be saying one of the two when you see the price: $1,450 USD brand new for the PRO – go grab one!
If you need a bit more convincing, hear this: this is just about as close to NVIDIA's Project SHIELD that you're going to get until later this year. With a 10.1-inch 1366x768 IPS display up front and Windows under the hood, it's also the only experience you're going to get like this on the market today. Unless you create your own handlebars and control connections for your own Windows 8 tablet, that is.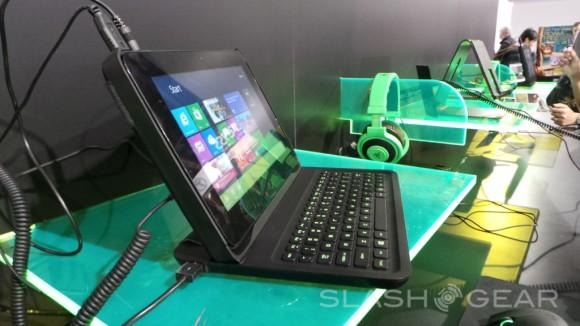 There's also a keyboard dock, mind you. We're expecting that this tablet will have no end to its accessory add-ons throughout its life. Expect the oddities to roll in!
Why would you want it?
Because playing games on a 10.1-inch tablet is cool, but playing games on a 10.1-inch tablet with a massive set of physical controls attached is even cooler. This device isn't for everyone, but if you're the sort of person that's looking for a gaming experience that's not exactly like one you've ever had before, this is a good place to start!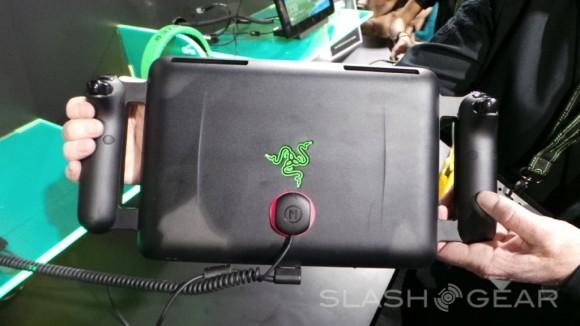 Have a peek at our hands-on with the Razer Edge and get pumped up about our future coverage as well – this is a rather unique experience, we assure you – don't miss it!