Starbucks offers in-store free Google Play Music All Access streaming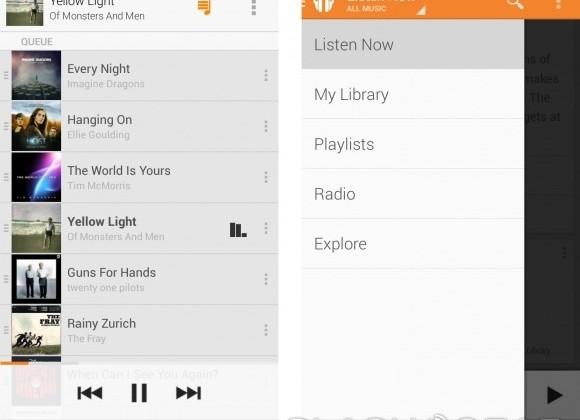 This evening on the Google Play Google+ page, Google announced free Play Music All Access streaming for customers at Starbucks, who are now presented with a banner advising them of the free music streaming. Of course, the service is already available for anyone to try for free, and whether this promotion will extend beyond the regular trial period is yet unknown.
The service is available for users now who are connected to Starbucks' wireless network. When a user connects to the network, they're presented with a splash page containing a banner that reads: "Coffee is even better with free music. Enjoy unlimited songs while you're sipping away." They're then given the option to "Connect and try it free," or skip it.
As we mentioned, Google Play Music All Access is already available to try for free for 30 days, regardless of whether the user is connected through Starbucks' Wi-Fi or not. After 30 days, the user then goes on to pay for it if they wish, or cancel it. If users sign-up by the end of the month, the monthly price is pegged at $7.50 as a special promotion.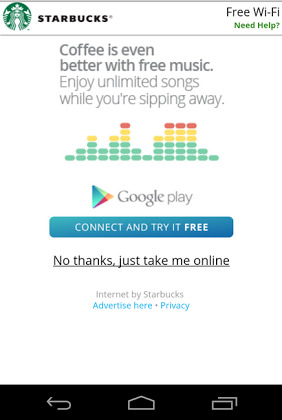 It isn't clear whether the banner presented to Starbucks users are merely part of the promotion, encouraging them to sign up, or if it extends beyond that, serving as incentive for users to subscribe to get access to the service when away from their local cafe. Regardless, Play Music All Access will be seen by quite a few eyes with the promotion.
Back in September 2007, Apple and Starbucks teamed up for something similar, presenting users with access to iTunes and the ability to buy songs from the coffee shop's Wi-Fi. When that took off, support started with 5800 stores before jumping to all of them. Although Google doesn't mention it, we're guessing the Google promotion spans all Starbucks stores.
SOURCE: Google+