ILMxLAB created for Star Wars interactive experiences aplenty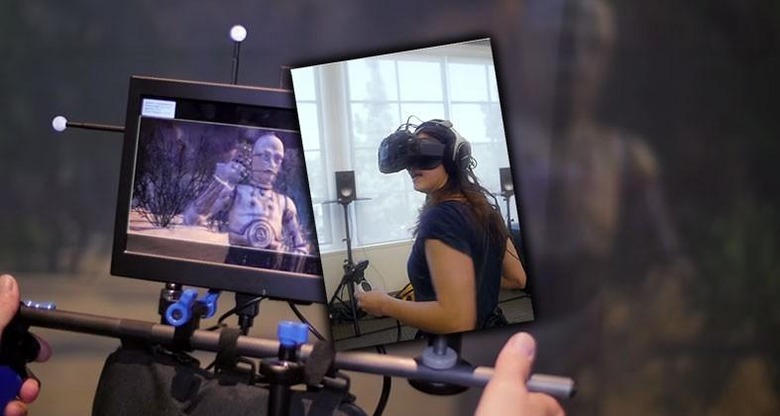 The folks at Industrial Light and Magic, the creators of the special effects and the entire look of Star Wars, have created a new experience lab. This effort is called ILMxLAB, and it's really made up of the efforts of ILM, Skywalker Sound, and Lucasfilm's story group. Together, the crew will create immersive experiences – augmented reality and virtual reality – for the first generation of market-ready VR devices. This means Oculus Rift, it means Valve's HTC VIVE, and it means everything in-between.
Now how do you feel about that several hundred-dollar virtual reality headset you were on the fence about? Have a peek at the introduction to ILMxLAB video below and see the next generation in a new light. This includes Star Wars: The Force Awakens, too, mind you.
The company has announced "exclusive Star Wars-based experiences later in the year."
"The people who work here have been investing in achieving the unachievable for more than 40 years," said Lucasfilm President Kathleen Kennedy.
"Creative storytelling was something that George Lucas instilled in each of the companies from their earliest days and out of that came the incredible innovation that continues to this day."

"We are currently exploring the fictional universes of Star Wars," said Kennedy, "and I think a lot of people would like to be immersed in them. The challenge of ILMxLAB will be to find out what storytelling looks like in this new space."
This is all related – very much related – to a Star Wars live rendering article we produced earlier this year. Have a peek at our Star Wars behind the scenes feature right this minute and dive in to additional details.