Star Wars The Force Awakens prequel scenes on the way (via LEGO)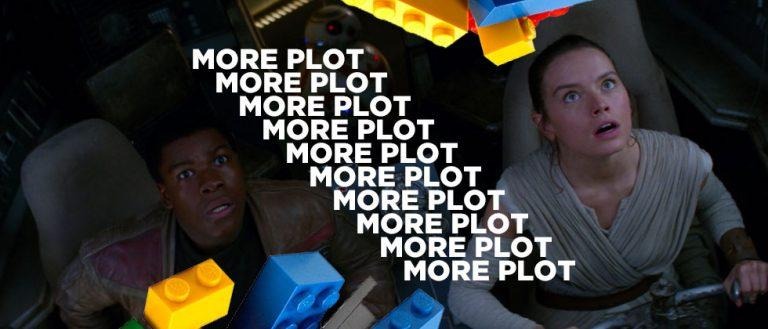 This morning the folks behind LEGO Star Wars: The Force Awakens have revealed that their game will have extra plot. Extra, that is, in that it'll have scenes that will lead up to the events that take place in Star Wars: The Force Awakens. This will include Rathtar Hunting and Lor San Tekka's first appearance on Jakku – exactly what you've wanted to see, if the amount of people that've visited our "Who is Lor San Tekka" article is any indication.
It's difficult to say whether we'll be able to take what we see in these scenes – or play in these scenes – as Canon-Friendly truth. More likely than not, they'll contain action that won't be especially vital to the writers of Star Wars novels or the makers of Star Wars movies in the future, but they'll be extremely entertaining to partake in anyway.
What follows is the trailer for this extra content, all of which will be included with the base version of the LEGO game coming later this year.
The first screenshot you'll see here shows Poe Dameron on a mission to save Admiral Ackbar from whatever sort of danger he's found himself in.
That Ackbar, always getting into trouble!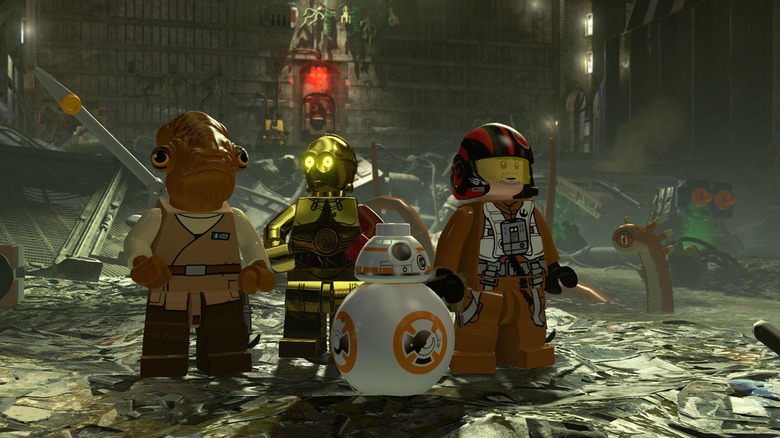 Again, every scene you see above comes before the main Star Wars: The Force Awakens plot, so it'll be interesting to see how the LEGO game incorporates this lot into their own narrative. Flashbacks? Perhaps the game starts before the movie? We shall see!
Next you'll see Han and Chewie on a mysterious planet.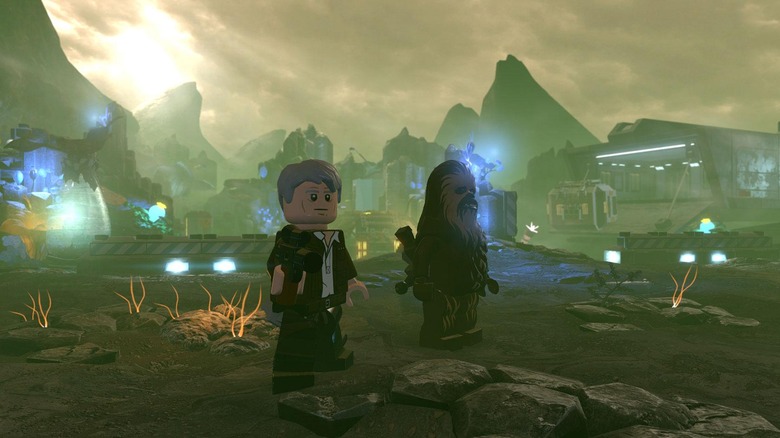 You'll quickly find that our heroes are hunting Rathtars, doing so with a bigger crew than they end up having during The Force Awakens.
We're guessing the Rathtars end up having a little bit to do with the crew's falling numbers.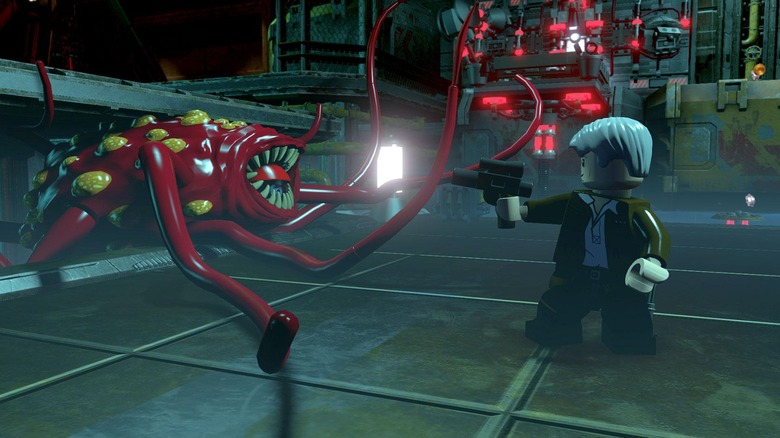 According to our contact at Warner Bros. Interactive, we'll see the following pack of scenes in this LEGO Star Wars TFA game:
• Rathtar Hunting – Follows Han Solo and Chewbacca's voyage to capture the ravenous Rathtars.
• Lor San Tekka's Return – Uncovers secrets behind Lor San Tekka's journey to the Jakku Village.
• Poe to the Rescue – Details Poe Dameron's daring rescue mission to save Admiral Ackbar.
• Crimson Corsair – Explores how the notorious Outer Rim pirate, the Crimson Corsair, foiled the plans of the First Order.
• Trouble Over Taul – Follows the events leading up C-3PO's acquisition of his new red arm.
• Ottegan Assault – Reveals a puzzle piece to how the Resistance and the First Order find Lor San Tekka on Jakku.
Sound like fun? Or better yet – sound like something you're obligated to experience because you can't handle not knowing every single detail of every plot in the Star Wars universe?
That's what I thought.
That's the boat I'm in too.
What's more, these scenes will include new dialogue from the original cast members:
Adam Driver (Kylo Ren)
Anthony Daniels (C-3PO)
Carrie Fisher (Leia Organa)
Daisy Ridley (Rey)
Domhnall Gleeson (General Hux)
Gwendoline Christie (Captain Phasma)
Harrison Ford (Han Solo)
John Boyega (Finn)
Lupita Nyong'o (Maz Kanata)
Max von Sydow (Lor San Tekka)
Oscar Isaac (Poe Dameron)
Seriously. This is serious business.
LEGO Star Wars: The Force Awakens will be released on June 28, 2016. This game will be available on PlayStation 4, PlayStation 3, PlayStation Vita, Xbox One, Xbox 360, Wii U, Nintendo 3DS and Steam (Windows PC). Basically everywhere.
Hit up SlashGear's uniquely situated Star Wars Twitter to experience all the odds and ends we collect each week!