Star Wars The Force Awakens posters: we made the rest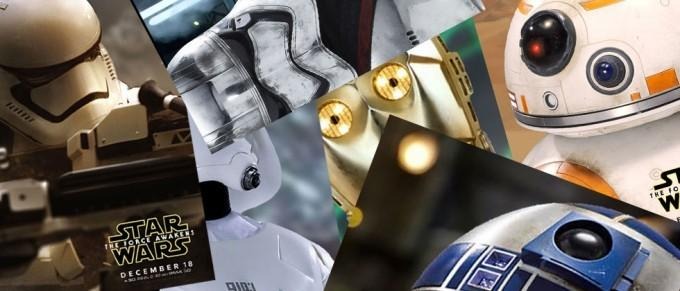 This morning Lucasfilm released a set of five posters depicting some of the main characters of the film Star Wars: The Force Awakens. This film will be released in December – not too long from now – and quite a bit of the plot and the details therein remain a secret. As such, we're not entirely surprised there's no Luke Skywalker poster. But we wanted one anyway, so we made one. We made a poster for Chewbacca as well, at Peter Mayhew's request.
First you're going to need to see the posters that've already been released. Five of them, each depicting one of the stars of Star Wars – the new film, anyway. This includes Princess Leia, Han Solo, Finn, Rey, and Kylo Ren. The latter three are still pretty mysterious, but at least a couple of them are capable of wielding plasma swords.
Next, our inspiration for creating additional posters. Mr. Mayhew mentioned on Twitter that he, regretfully, did not have a Chewbacca poster to show alongside the rest of the character posters released by Disney and Lucasfilm today. So we made one, and he thought it was pretty neat.
#HappyWookiee! #ItsFakeButILoveIt! https://t.co/YnmyZQphfd

— Peter Mayhew (@TheWookieeRoars) November 4, 2015
Below you'll see that poster – due to the tiny size of the assets we're having to work with, the poster itself is pretty tiny too. We'll cry about it more if we find out there's no Chewbacca poster coming when the film is out.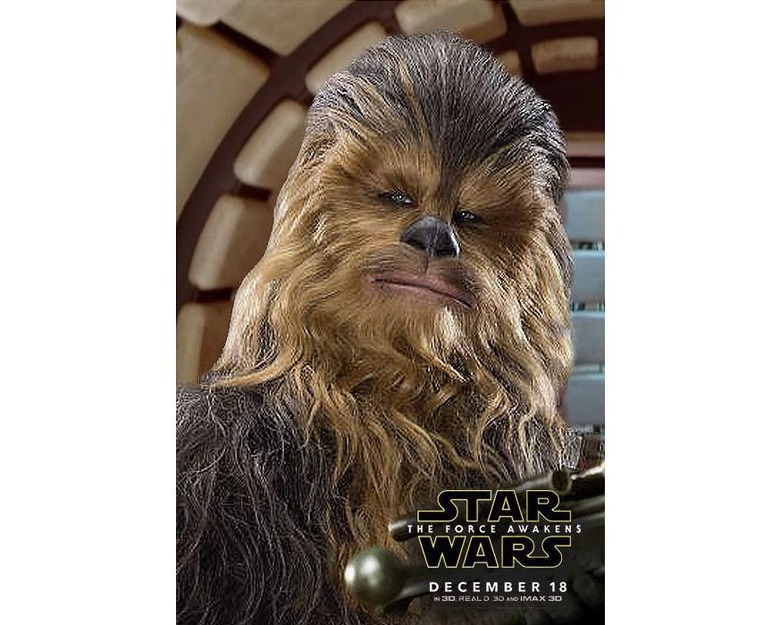 Next we've got a few additional characters we may or may not see the likes of in The Force Awakens. First you'll see C-3PO, complete with his new red metal arm. Then you'll see R2-D2, looking pretty much like he always has. And don't forget BB-8!
Follow the droids with a new First Order stormtrooper and our favorite lead warrior – Captain Phasma. For all you Luke seekers, we've placed him in the position we'll fully expect he'll be revealed in – in a muppet's arms, of course. Then there's Billy Dee Williams as Lando Calrissian, while we're at it.
Any other characters you'd like to see? Let us know if you've made your own!