Star Wars teaser trailer tips into #IDARB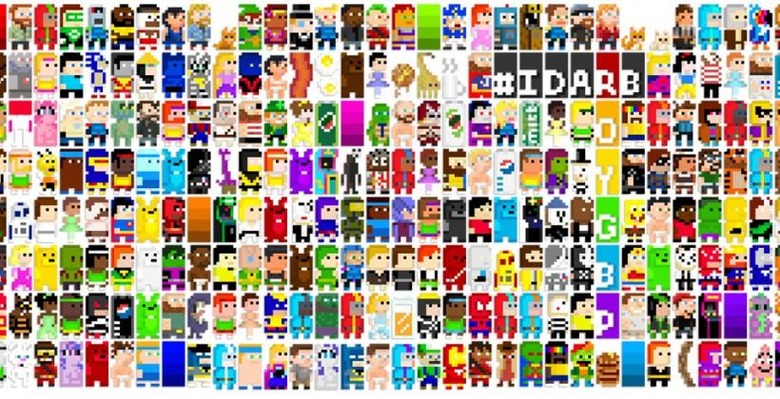 There's one Star Wars-themed teaser out today that you might not have seen. It wasn't part of our parody collection from earlier this month. It wasn't released by Lucasfilm. Instead, it's a teaser for a game that has little to nothing to do with Star Wars at all, one called #IDARB. So what's the big deal here? It should be clear that this is the tipping point – the point at which a trailer becomes so popular in and of itself that other completely non-related companies are using it as a cultural reference.
This game's other name is "It Draws a Red Box", and it'll be released to Xbox One with Xbox One Games with Gold. That means it'll be free upon release. After the month of February, it might cost cash – but for that month, just so long as you have Xbox Gold, you're good to go.
The first time we really got a good look at #IDARB was back at E3 2014. There we saw the Xbox One trailer, which you'll see next, and some gameplay as well. Beware – this game is 8-bit, and it's absolutely off-the-hinge intense.
This game has up to 8 players at a time, you can make your own characters, and it has robots. It's also fully interactive – people from Twitch or Twitter can interact with your game as you play.
The genre essentially invented – or at least popularized – by Super Smash Bros. is here in 8-bit format with just about as minimal an environment as you're going to see without going full flat pixels.
Check it out in February, and catch up with us – you can find me at BurnsyDelight on Xbox Live.