Star Wars The Force Awakens trailer: The Parody Collection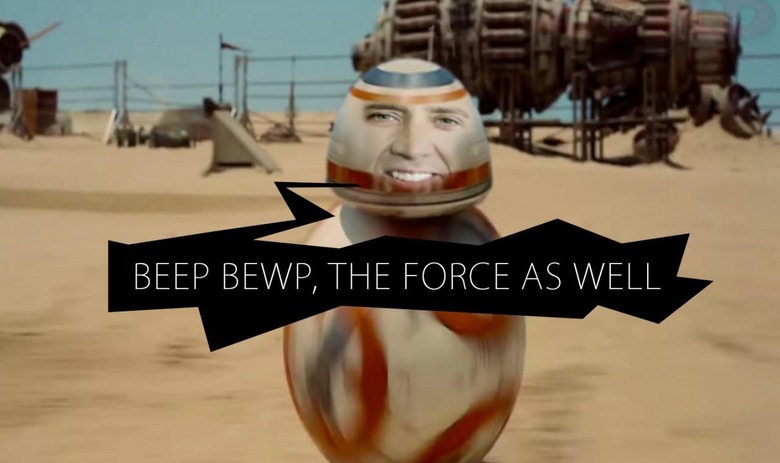 The next Star Wars movie is so highly anticipated that the first trailer – the first TEASER trailer, at that – has become the subject of parodies and remakes. Today you're going to see an Original Trilogy remake. You're going to see a LEGO remake. You're going to see a remake done in the Wes Anderson style. You're going to see more Star Wars: The Force Awakens remakes than you know what to do with – especially ones that use exactly the same audio and match the original trailer shot-for-shot.
First you're going to need to strap in for an Original Trilogy remake. This trailer was constructed by Dr Jimmy Russell. With plenty of love, of course. Remember – this is the ORIGINAL trilogy – and just as exciting, of course.
Next you're seeing the LEGO Star Wars Episode VII The Force Awakens Teaser Trailer. This was made by user "Snooperking", with lots of love. And LEGOs. Lots of LEGOS.
Then there's another LEGO trailer – that's actually very similar but ever-so-slightly more well made. This one was made by Kristo499.
Next you'll see the trailer for Star Wars: The Force Awakens as if it were shot by Wes Anderson. With a style all his own. Don't be fooled though, this trailer was made by Jonah Feingold.
A hand-drawn remake of the trailer is next, made by ... "The Stars War." How about them apples?
If Disney wanted to go all-in with Disney references, the following trailer would be what they'd have made. This was made by Darren Wallace.
What trailer parody list would be complete without mention of the possibility of another Space Balls? This trailer was made by Traincrew.
Of course Traincrew wasn't the only person with the idea to incorporate SpaceBalls – here's another. This one was made by FilmGeekery.
And finally, there's the Nicolas Cage Wars parody. This is The Cage Awakens, made by ZordTV.
If you happen across any other worthwhile parody trailers for this collection, please feel free to speak up! Meanwhile, head down to the timeline below for more Star Wars!