Star Wars Rebels: video and LEGO sets spill the beans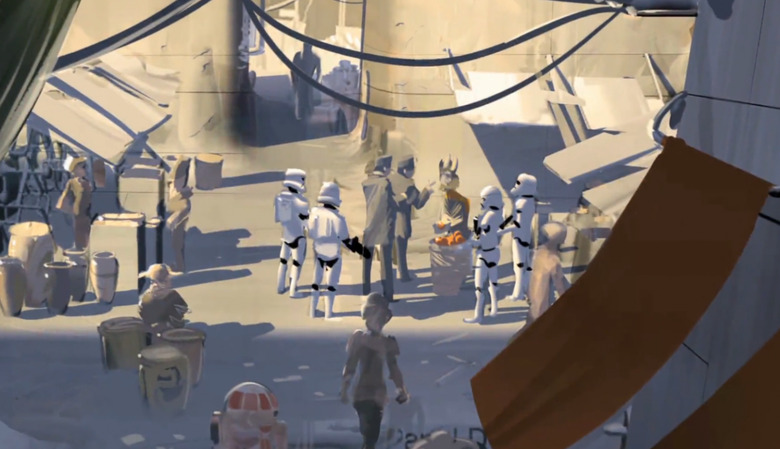 This week the first look we've had up close and personal with the creators and the artwork behind Star Wars Rebels is close at hand. What we're seeing here is a preview for the animated show that'll take place between the 3rd and 4th Star Wars movies. That is to say – making a bridge between the prequel trilogy and the classic, original trilogy with storyline.
In a preview presented by Disney XD and the folks close to the making of the series, we're seeing animation that's unlike what we've see in the previous Star Wars animated series: The Clone Wars. Presented with TV Guide, this release will take place throughout the Star Wars universe, but will begin in the Outer Rim.
It's fourteen years after the end of Revenge of the Sith – The Galactic Empire has a deep grasp on the known universe and the Rebellion is in full swing. Darth Vader will be here, and our hero will be a rebel by the name of Ezra.
"With Ezra we see how a kid is reacting to this imperial rule. That becomes a big question: What is imperial rule like? We've seen it in the movies with a big rebellion that ends up blowing up the Death Star, but do we just assume that when the Empire took over in Revenge of the Sith it was seen as a bad thing?

I would challenge that." – Star Wars Rebels executive producer Dave Filoni
The preview you're about to see centers in on Ezra Bridger, while further previews are about to be shared on Disney XD starting on the 17th of February. We'll also be learning about Ezra's astromech droid Chopper!
If you've got access to cable, Disney XD will be sharing two more teaser trailers during the show "Kickin' It" at 6:00 PM Eastern time on the 17th of February, then another during "Lab Rats" at 6:30 PM.
Another bit of preview we're seeing today is a couple of sets of LEGO via USA Today. They've also ben tapped with info from Toy Fair in New York City. There a collection of Hasbro-made action figures will also debut.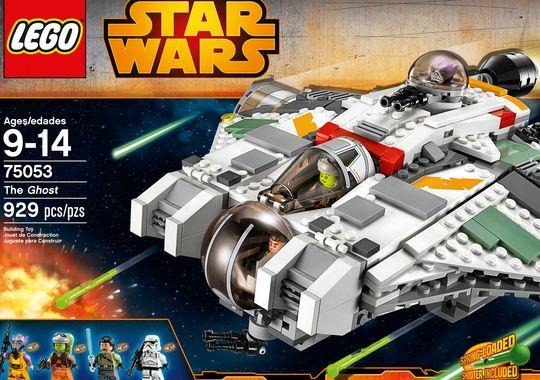 Above you're seeing one LEGO set called "The Ghost." This set features our first look at an Imperial Stormtrooper – apparently all the way filled out to our modern perception of a Stormtrooper in this series. We're also seeing characters by the names of Jedi Kanan Jarrus, Hera Syndulla (a Twi'lek), and Zeb Orrelios.
Below you're seeing the "Phantom." This set has "cadet" Ezra Bridger piloting with what's described as "grouchy" astromech droid Chopper in tow.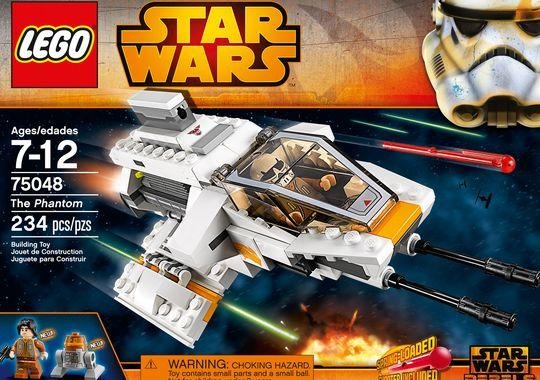 Have a peek at the timeline below for additional insight into this series, then get pumped up as it's released later this year – toys first!
UPDATE: The official Star Wars YouTube channel has also shared a feature spot on Kanan "The Cowboy Jedi" – have a peek!
UPDATE 2: More and more! It's also come to our (seemingly completely blind) eyes that the Star Wars YouTube channel has also shared a feature on Chopper!