Star Wars BB-8-controlling Force Band from Sphero debuts this month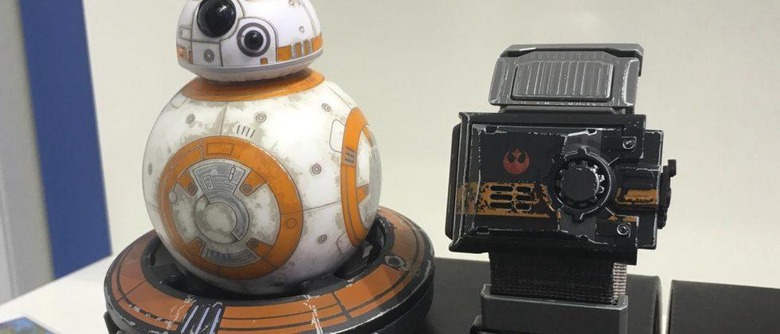 One of the biggest Star Wars-related products to be released last year in the build-up to The Force Awakens was the robotic BB-8 toy from Sphero. The device could move around on its own in an automated mode, or be controlled via smartphone, but in January the company revealed a new Force Band accessory. When paired with BB-8, the wristband allows users to control their bot with mere hand gestures. And it will finally be available later this month.
When it was first demonstrated at CES earlier this year, the Force Band looking like nothing more than a simple plastic fitness tracker. Now that it's been finalized, it features a nice Star Wars-inspired design, with a weathered finish and matching any decent lightsaber toy. It relies on a nylon strap that can be adjusted via velcro, and also a magnetic latch for easy put-on and removal, so it doesn't need constant adjusting for size.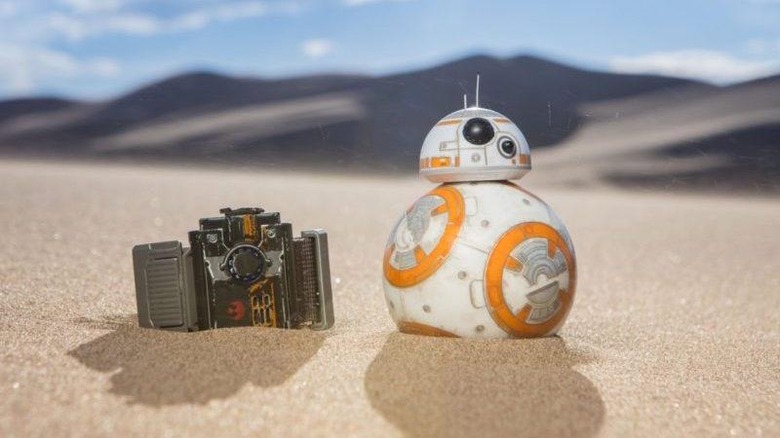 Along with controlling BB-8 with Jedi-like hand and wrist movements, the Force Band also uses vibrations and sound effects to form a kind of minigame when paired with the smartphone app. Users will be notified as they get near collectible holocrons, with haptic feedback used to convey how close or far they are getting. Also neat is a mode where it will generate sound effects for various imaginary weapons. Pretend to hold and swing a lightsaber, or fire a blaster, and the movements will generate the appropriate sounds.
These last two functions mean the Force Band can be used stand-alone without the BB-8; alternatively, it can be paired with and control Sphero's other Bluetooth bots, including the SPRK and Ollie. Along side the band, the company is releasing a new battle-worn version of BB-8, with scratches and dirt to more closely resemble the droid's appearance in The Force Awakens.
The Force Band will be individually for $80, or bundled with the new BB-8 for $200. Both packages will be available starting September 30th at stores including Amazon, Best Buy, Apple, and The Disney Store.