Star Trek Axanar fan film finally settles lawsuit with Paramount, CBS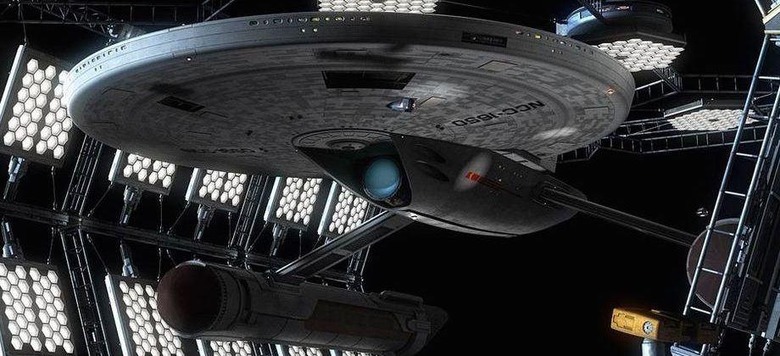 The last few years have been difficult for the production team behind the Star Trek fan film Axanar, with their ambitious project getting them sued by CBS and Paramount, owners of the franchise, followed by news that the copyright lawsuit was being dropped, only for it to proceed anyway. But it appears the bumpy road has finally come to an end, as Axanar Productions has revealed it's finally reached a settlement with the film and TV studios, preventing the need for a jury trial.
While the exact terms of the settlement haven't been revealed, the agreement will allow the fan film to be completed and released, as long as a number of "substantial changes" are made. Along with this, the production team has acknowledged that both the incomplete film and its previously released prequel, Prelude to Axanar, were "not approved by Paramount or CBS, and that both works crossed boundaries acceptable to CBS and Paramount relating to copyright law."
This case has also prompted Paramount to release new guidelines for fan films, which Axanar Productions must follow in any future projects. Among these rules are the requirements that fan films be no longer than 30 minutes, and must be released in two parts, they cannot use the name "Star Trek" in the title, and they can raise no more than $50,000 in crowdfunding.
Other guidelines that future productions must adhere to include the need to use official merchandise for things like costumes and props, and professional actors that have taken part in official Star Trek productions are prohibited from reprising roles. In Axanar's case, actor Gary Graham already agreed to play Enterprise's Sovel once more, which will be allowed in this case, but under the settlement he can't be compensated for his work.
Back in 2015, Axanar Productions raised more than $1 million in crowdfunding in order to make a professional-quality, full-length fan film as a follow-up to the 2014 short, Prelude to Axanar. This, in turn, caught the attention of CBS and Paramount, which then began the copyright suit that has prevented the filmmakers from starting production. As of now, Prelude is permitted to remain on YouTube as long as fans can watch it for free without commercials, and it isn't screened at any official Star Trek conventions.
SOURCE Hollywood Reporter