Paramount drops copyright lawsuit against Star Trek fan film creators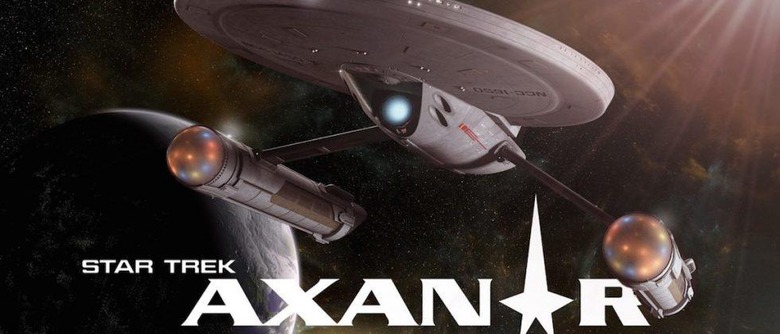 Star Trek fans have a reason to celebrate today; not only has a new trailer for Star Trek: Beyond been released, but franchise owners Paramount Pictures and CBS have revealed they're dropping a controversial copyright lawsuit against the makers of the ambitious fan film, Star Trek: Axanar. The news was announced by none other than JJ Abrams at a fan event held on Beyond's movie lot.
"This wasn't an appropriate way to deal with the fans," Abrams, who's serving as executive producer on Beyond, said when he revealed the news. The lawsuit was the source of a great backlash from Trekkies, as there's been a long history of Star Trek fan films being tolerated by Paramount/CBS before now.

It turns out it was Beyond director Justin Lin, a longtime Trek fan, who had pushed for the lawsuit to be dropped after hearing about it. "Justin was sort of outraged by this as a longtime fan... The fans of Star Trek are part of this world. We went to the studio and pushed them to stop this lawsuit," Abrams said.
Axanar was originally scheduled to begin filming in January, thanks to a Kickstarter campaign that raised over $630,000. The lawsuit was filed in late December, however, with Paramount arguing that the fan film made use of "innumerable copyrighted elements of Star Trek, including its settings, characters, species, and themes."
The studios have been accepting of fan projects in the past as long as they aren't made to earn a profit. While Axanar's production company stated that it was a non-commercial project, it seems Paramount felt the large amount of crowdfunding indicated otherwise.
Fortunately it looks like Lin has convinced the movie studio to change their way of thinking. Not only is the lawsuit against Axanar going away, but Paramount/CBS lawyers told Buzzfeed's Adam Vary that they will draw up some guidelines for fan film projects to follow, so that this sort of thing doesn't happen in the future.
SOURCE TrekMovie, Axanar Productions/Twitter, Deadline