Stabilizing camera mount targets silk-smooth shooting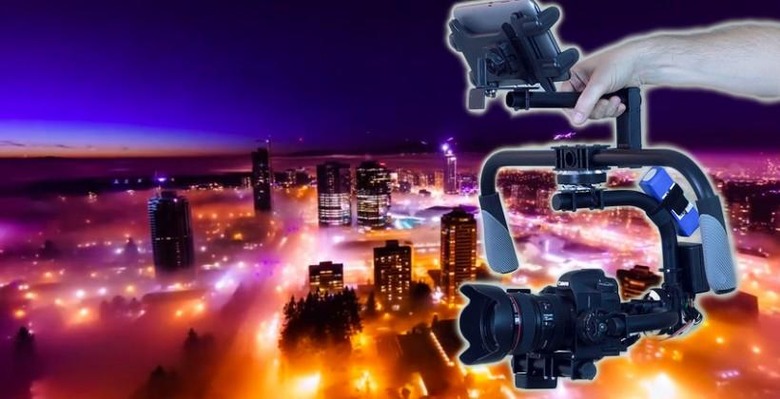 Sending GoPro and other rugged cameras into unusual places isn't new, but if you want to dispatch your DSLR or even your RED EPIC up in the air then that requires something more unusual. That's just what the Canadian team from Aerial Photo Image has come up with, an electronically-stabilized 3-axis camera gimbal capable of ridiculously smooth footage whether it's mounted on an RC helicopter, on the front of your bike, or just in your hands.
Unlike a Steadicam, which requires careful balancing to match the camera weight to whatever is supporting it, this actively-adjusted gimbal has three brushless motors to iron out the changes as you walk, ride, or fly.
It's capable of holding cameras up to 6.7 lbs (3kg) in weight, too, opening the door to professional models such as the Sony NEX A7 used in this mesmerizing timelapse footage:
However, that's not the only equipment its been tested with. The team strapped RED's EPIC camera on to show how much jiggling and movement the gimbal can smooth out.
There's also an incredible bike demo, in which the system manages to smooth out sharp turns and more.
The camera gimbal is on Kickstarter now, with CA$2,500 ($2,249) backers or above getting a unit when it begins shipping. That's expected to take place this April.