RED Scarlet & EPIC modular HD camera 'brains' announced: Awesome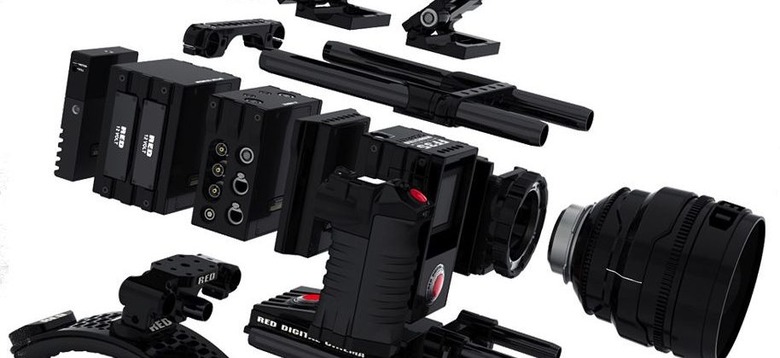 Esoteric camera makers RED have been teasing their loyal user community for some time now, with the promise of new products and slivers of photos.  Scarlet and EPIC are new camera capture and processing brains (we'd say 'bodies' but the RED system is so damn modular) capable of 3K and 5K video, respectively.  They both use RED's Mysterium technology, capable of extremely high-definition captures, and can be configured into different types of camera depending on application, budget and personal preference.  Bolt two together and you can even film in high-definition 3D.
Jim Jannard of the company has described them both as "part of the same DSMC [Digital Still & Motion Camera] system", meaning Scarlet and EPIC are each capable of being configured to shoot stills and video depending on camera 'brain' and body configuration.  Scarlet is available as four variants, from 3K up to 6K, while EPIC – described as the 'Master Professional' version – is available from 5K 1-100fps to 28K 1-25fps.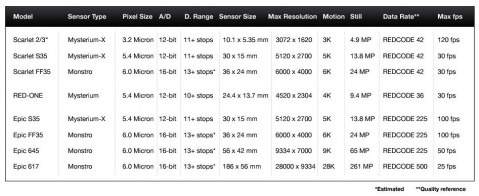 It's tough to do justice to the full flexibility on offer here.  The images in the gallery below do a better job of explaining the individual specs of each component, together with the modular nature of the RED setup.  Jannard has confirmed that owners of the original RED ONE camera will still get their firmware update soon, but will also be able to jump the queue for a new EPIC or Scarlet with preferential pricing and trade-in options.  The first 'brains' will be available in Spring/Summer 2009.