Square picks up food delivery company Caviar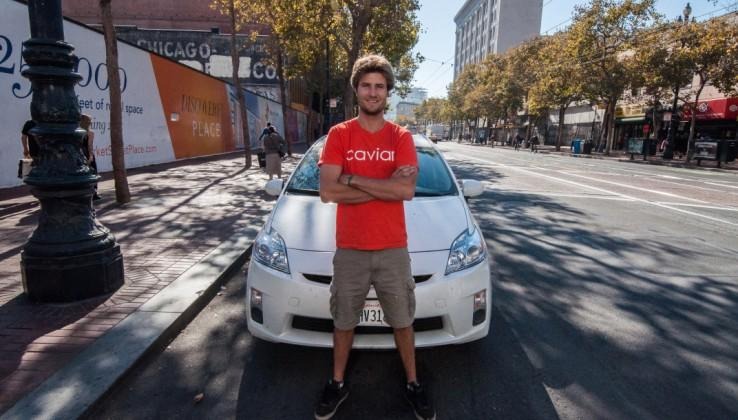 If you frequent smaller diners or coffee shops, chances are you've seen Square in use as the point of sale system. The peer-to-peer transaction hub is the simplest way for many businesses to offer up credit transactions, but the company has been diversifying of late. The newest addition to Square brings your foodstuff to you, instead of you hitting the streets.
Caviar, a poshly named food delivery service, is now part of Square. Terms of the deal were not disclosed, but The New York Times says it's worth $90 million in stock, with no cash. With 50,000-plus restaurants using Square, this could have far-reaching implications.
Recently launched Order lets users pay ahead of showing up, basically allowing you to order coffee or the like before actually stepping up to the counter. With Order, you can pay as well, which separates the actual order from the location. Another Square service, Pickup, gives you the ability to order-ahead and pay when you — well, pick your stuff up — but doesn't let you pay ahead.
Caviar, or whatever Square turns it into, will be the third such offering from Square that separates the order from the establishment. Square already offers attractive transaction fees (and has some cool tracking tools), so a proprietary delivery service could find favor with existing and potential business customers. It's should also be a lot cleaner than dealing with a third-party service for those of us who really want noodles, but can't be bothered to put clothes on and hike down to the store.
Caviar is based in major metro areas, and focussed on higher-end restaurants. We can expect that to change, though. Via their blog post announcing the change, Caviar says "Our ultimate vision aligns with Square's: to provide local merchants with the best tools to grow and sustain their businesses. Delivery is no doubt an important component of helping a business drive additional revenue, and we'll work hard to create new and exciting features for everyone."