Sprint now selling Palm Pre online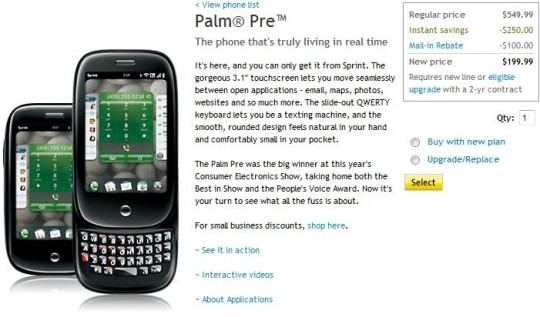 The Palm Pre is now available to order via Sprint's website, rather than requiring would-be buyers to visit their local store.  Pricing for the smartphone – which we reviewed back in June – remains the same at $199.99.
That's $199.99 only after a mail-in rebate of $100, so you'll need to at least walk to your mailbox in order to get the lower price.  It also demands a new two-year agreement.
Recently the Pre has been in the headlines after an analyst estimated return rates of around 40-percent for the smartphone.  However a subsequent report from a rival analysts suggested that, in fact, the first figure was "highly exaggerated" and potentially based on "highly suspect data".