Sprint next in Deutsche Bank takeover sights?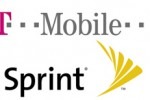 There must be something in the water over at Deutsche Bank headquarters, because hardly has the ink dried on their T-Mobile/Orange UK deal but they're apparently eyeing up US carrier Sprint.  According to UK paper The Telegraph, a bid for Sprint could be made "within the next few weeks," turning the carrier into the second-largest in the US after AT&T.
While currently T-Mobile USA is a GSM carrier and Sprint a CDMA one, observers have suggested that combining the two networks would be more straightforward if both evolve to LTE.  Deutsche Bank have been spending a reported $1bn on upgrading Sprint's network alone; the carrier is estimated to be worth $10.6bn
The paper claims that Deutsche Bank have been considering a Sprint purchase for more than a year, but that the deal-proper has only been in the works over the past three months.  While nothing has been announced officially, there's speculation among insiders that the two US networks – T-Mobile USA and Sprint – would be combined into a single carrier.  Unsurprisingly, all involved are declining to comment.