Sprint HTC Snap spotted: $150 but no WiFi?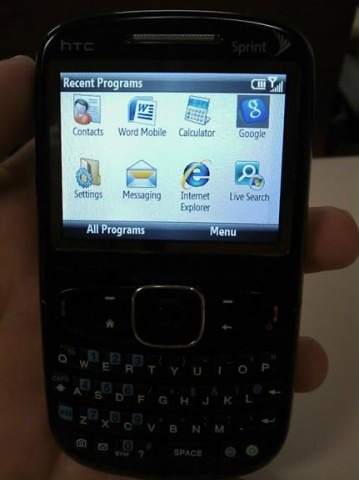 In-the-wild photos of Sprint's version of the HTC Snap, according to the leaked roadmap the HTC "Willow", have leaked.  The specifications are believed to be the same as the Snap we've already seen, although the battery is apparently a vast 1,500mAh unit (almost doubling the 800mAh pack in the Snap) and WiFi seems to have been removed.
There's also HTC's Inner Circle with a dedicated launch button in the lower-right corner of the QWERTY keyboard.  The d-pad is also new, a more standard design than the GSM Snap's trackball controller. 
Otherwise it's the same 528MHz Qualcomm processor, paired with 256MB of ROM and 128MB RAM.  Tipped price is $149.99 while expected launch date is June 7th – yep, that's right, the same date we're expecting the Palm Pre to launch on Sprint.
[via SlashPhone]