Sprint EVO 4G launch: All you need to know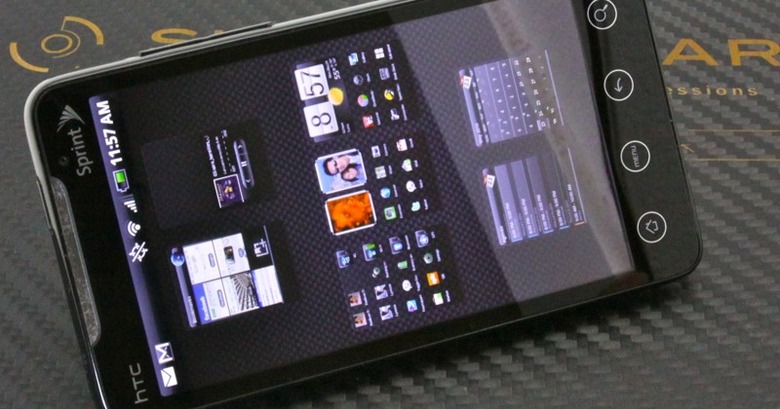 We may receive a commission on purchases made from links.
It's Sprint EVO 4G day, and if you haven't been keeping up with this latest Android "superphone" then you might be wondering what all the fuss is about.  Never fear; we've gathered together all the links you'll need to get started, so head on past the cut for all the details and some video of the HTC EVO 4G in action!
A good place to start is our first-impressions article (complete with unboxing details) and then the full SlashGear review of the EVO 4G.  There's also a second review over at Android Community, with a different perspective on the phone.  Both come to pretty similar conclusions, however; this is one beast of a phone, with a huge display that's perfect for multimedia and wireless connectivity options that leave you with a desktop-style browsing experience while mobile.
Sprint EVO 4G unboxing:
[vms 38fb6c45901d524ee2f9]
Convinced?  It's worth checking out Sprint's 4G maps to see exactly where you'll be able to get WiMAX coverage for the high-speed connectivity that so impressed us.  Choose the "Data, Email and Multimedia" section and then the "Sprint Devices with 4G" tab, and enter your ZIP code – or the ZIP code of where you'll be most using the EVO 4G, such as at work – to find out if there's service there.  Remember, even if you can't get WiMAX all the time, the EVO 4G will roll back onto the far more prevalent EVDO Rev.A network, though you won't get the same sort of speeds.
You can find the EVO 4G at your nearest Sprint store, or alternatively buy it online.  Sprint's online store has it for $199.99 though you'll have to send off for a $100 mail-in rebate; Amazon, meanwhile, has it for the same $199.99 but there's no sign of that rebate, as does Best Buy.  Of course, you'll have to wait for it to ship.
It's worth remembering that, while the EVO 4G supports 720p HD output via its HDMI port, Sprint don't include the right cable in the box.  That's available as a $29.99 accessory from the carrier's online store (and likely in-store, too).  Alternatively, if you've already got an HDMI type D to type A cable, you're all set.
Sample video taken with EVO 4G's 8-megapixel camera:
[vms 35c32e34f46a71175850]
The Sprint EVO 4G runs Android 2.1 out of the box, complete with HTC Sense; that's a generation behind the latest version of Android, OS 2.2 Froyo.  There's already an unofficial ROM for Froyo on the EVO 4G out there, but you might want to see how the phone performs for you first before you opt for hacking it.  One of the most anticipated features of Froyo has been the WiFi tethering, allowing you to share an Android phone's wireless connection with nearby netbooks, notebooks or even your iPad, but Sprint have preloaded an app onto the EVO 4G that allows it to do the same thing.
Once you're unboxed, charged up and running, the final step is to head over to Android Community, our Google phone obsessed sibling site, and register in the forums there.  There are plenty of knowledgeable geeks experts there who'll be able to help you past any teething pains and give you suggestions as to what apps you might want from the Android Market.  We'd start with playing with Qik video calling while it's free, and go on from there.  Good luck, and have fun!
Reckon we've missed anything?  Let us know in the comments, or tell us where you bought your EVO 4G!