The HTC EVO 4G has landed, and considering it's one of the most eagerly anticipated Android smartphones of the year, it has a lot to live up to.  Packing a 4.3-inch WVGA capacitive touchscreen, like its HTC HD2 cousin, together with Android 2.1 with HTC Sense, an 8-megapixel camera with dual LED flash, both 3G EVDO Rev.A and WiMAX, and 720p HD video recording with an HDMI port, even the spec sheet is enough to prompt uncontrollable drooling.  First-impressions count with a smartphone like this, so check out our unboxing and hands-on feedback after the cut.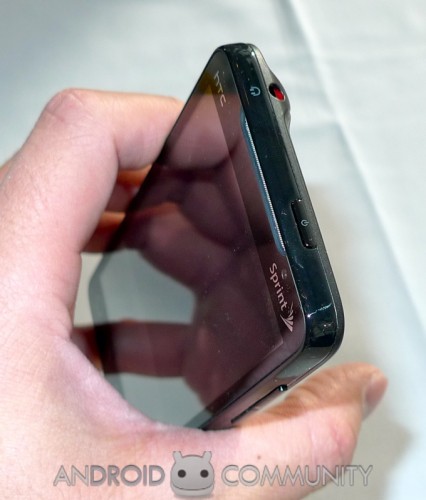 Like the HD2, the EVO 4G isn't a small handset.  At around 13mm thick it's a little chubbier than the HD2 – likely a side-effect of fitting in the WiMAX radio and all the other boosted features – but both have the same huge expanse of screen that adds up to quite a dominating phone.  Screen quality is bright, crisp, color-rich and generally excellent, and the touchscreen is responsive.  Meanwhile, unlike the occasionally temperamental buttons under the display, the EVO 4G's controls are far easier to hit and we haven't found ourselves having to tap multiple times in order for it to register.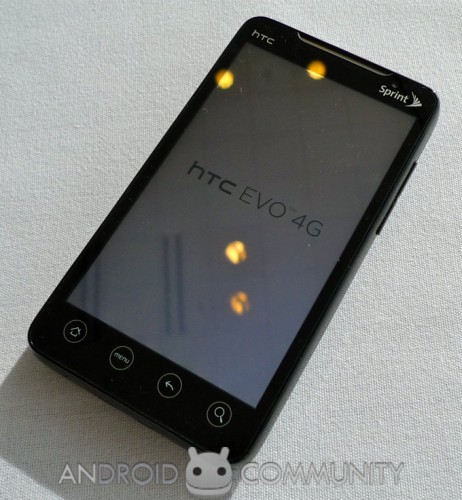 In the box there's not exactly a torrent of accessories to be found, bar the usual HTC USB charger, a USB to microUSB cable for both power and data connections, an 8GB microSD card and a 1,500mAh battery, along with the usual scant printed documentation.  Most conspicuous by its absence is an HDMI cable, doubly-frustrating since the EVO 4G has a smaller micro-HDMI port; we can't imagine many owners will have cables to fit.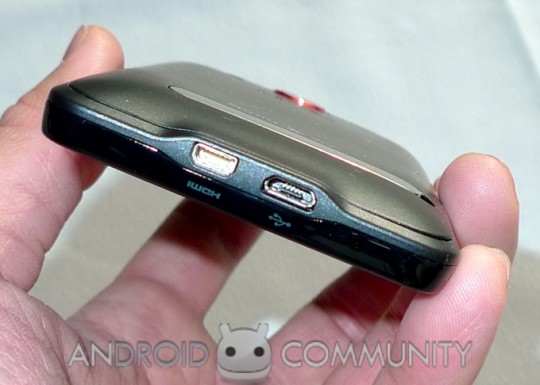 The 1GHz Qualcomm Snapdragon processor keeps things moving as swiftly as we've come to expect, and Android 2.1 gets the usual out-of-the-box appeal from HTC Sense.  As on the HD2, HTC's own keyboard – complete with predictive text and auto-completion – is eminently usable even in portrait orientation, thanks to the expansive display.  Meanwhile network speed is also more than satisfying; we're working on more in-depth testing of what WiMAX coverage we can find, but first impressions are that webpages load at more like desktop speeds than what we're used to from 3G.
Of course, we'll be putting the HTC EVO 4G through its paces in the full SlashGear review very soon, so stay tuned for that.  Meanwhile, Sprint and Radio Shack have stepped up with official pricing for the phone: you can preorder it now for $199.99 with a new, two-year agreement.
Unboxing Sprint EVO 4G / hands-on
[vms 38fb6c45901d524ee2f9]