Sprint BlackBerry Curve 3G hands-on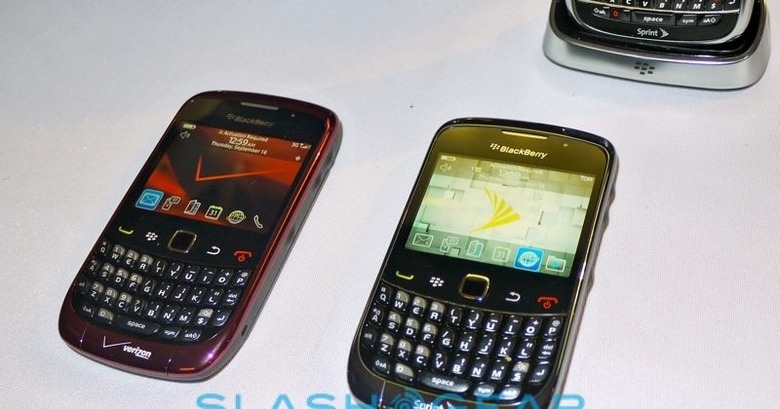 Sprint confirmed yesterday it would be pushing out the BlackBerry Curve 3G from September 26th, but we ran into the QWERTY smartphone last night and had a quick play.  Although the Curve 3G isn't a new device – the GSM version (9300) has been available through T-Mobile USA and Vodafone UK for several weeks now – the Sprint 9330 model does double up on the RAM.
That means 512MB versus the 256MB of the 9300, and in our brief play we did find the Curve 3G felt reasonably snappy in handling multiple running apps.  There's more space for apps themselves, too, with the 9330 having double the storage of the 9300 too.
Keyboard feel, optical trackpad responsiveness and overall build quality were good, though we're still not sure we'd pick a BlackBerry OS 5.x device over, say, an Android 2.x handset right now.  That could change when OS 6 arrives, something which isn't expected to happen until 2011; nobody could tell us anything more accurate than that, despite our pestering.
More on the BlackBerry Curve 3G here.