Spring Design "Phasing Out" Alex Ereader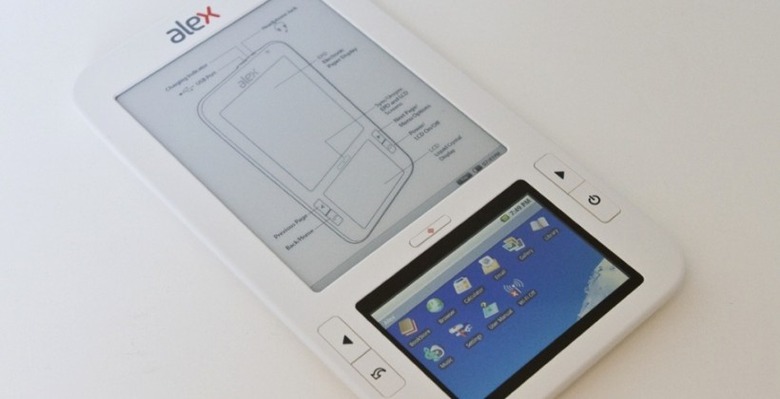 Spring Design has apparently confirmed that it is "phasing out" the dual-screen Alex ereader, with no replacement in sight. On sale since March 2010, the Android-based device – which has an E Ink panel on top and a color LCD touchscreen underneath – will apparently be retired over the next six months, according to an email the company sent to The Ebook Reader.
"Thank you for your interest in Alex. Spring Design is phasing out the current Alex Reader within the next 6 months. We have not announced the product change and introduce any new product yet." Spring Design
Their interest had been prompted by a persistent "out of stock" notice on the Spring Design webstore for both the white and black versions of the ereader. Although the company doesn't say it outright, it looks like there'll be no new stock in the meantime, too.
As for what Spring Design have waiting in the wings to replace Alex, there's no word. The company had ambitious plans in early 2010, with talk of global-modem equipped versions and Kindle-style bundled data packages, but it seems the ongoing legal case with Barnes & Noble – in which a judge most recently said there was "significant factual dispute" over whether NOOK development had been unduly influenced by Spring Design's own work – may have taken some of the wind out of their sails.