Spring Design Alex Android ebook reader gets video demo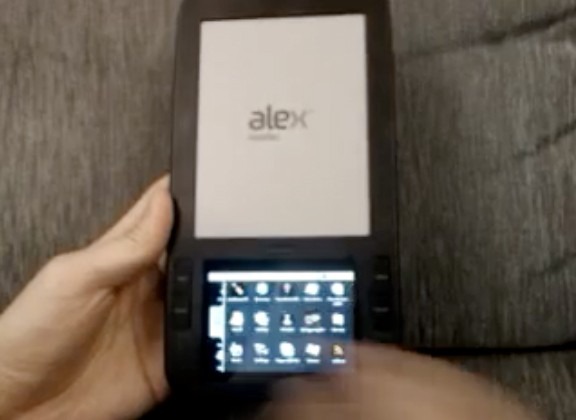 Spring Design's Alex dual-display ebook reader was a surprise announcement earlier this week, seemingly diving into the public eye to make some headlines before Barnes and Noble's nook grabbed all the attention.  The company have followed up their render with a jerky video of the device in action, demonstrating its smaller Android display and how you can shoot content from the web-browser up to the larger e-ink panel for easier reading.
Video demo after the cut
There are also page turn buttons on the sides of the Alex, rather than running along either side of the e-ink display, while the usual Android keys are clustered around the lower LCD.  Between the two panels there's a "Read" key which works with Spring Design's own Reader app; the library is all navigated using the touchscreen, with front-covers of the titles, and when you tap on a particular text it shows up on the E Ink panel.
The LCD can also be turned off to save power (it happens automatically when you click "Read").  Pages that are "printed" to the e-ink display keep their images (albeit in monochrome) though you obviously can't click on any of the links.  It all seems a lot more flexible than B&N's nook – even though both are Android based – so we're hoping Spring Design follow up with some launch details soon.
[via Engadget]