Spotify's Windows Phone app finally got a revamp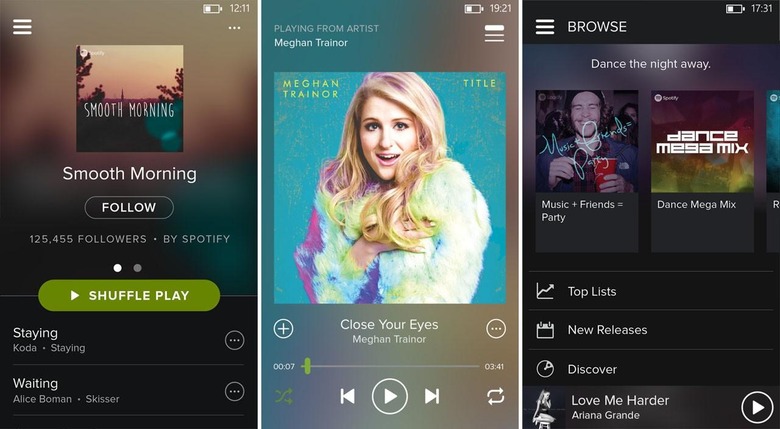 Spotify has rolled out a long-awaited update for Windows Phone, revamping its color scheme with a darker theme and cleaner graphics, not to mention finally porting over some of the exploring features iOS and Android users have been enjoying. The new Spotify Windows Phone 8 app, available today, adds Browse and Your Music, in an attempt to not only help listeners cut their way through the millions of tracks on offer, but to integrate their own favorites into their streaming playlists. They're not exactly new features, however, coming to Microsoft's smartphone OS long after its counterparts on iOS and Android.
Your Music, in fact, appeared on Android back in April last year. There, as now, it acts as a favorite music hub, organizing playlists, preferred artists, and albums into different collections.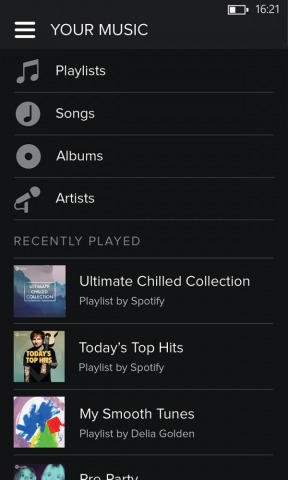 That Android update also brought the same, darker UI color scheme that Windows Phone users have had to wait until today for.
Meanwhile, Browse appeared back on iPhone and iPad more than a year ago, with the Spotify iOS clients for phone and tablet getting the "What's New" replacement in November 2013.
For Windows Phone users, it means the ability to see recommended tracks based on previous listening habits as well as location. Various playlists exist, running the gamut from the latest releases, through music to get you excited, to tracks that might conversely calm you down.
Windows Phone often has to wait for the scraps after Android and iOS development has been prioritized, though at least when it came to Spotify the core streaming features were all there.
The freshly-updated Spotify app will be available in the Windows Phone Store today.
SOURCE Spotify