Spotify's "About Page" aims to keep artists involved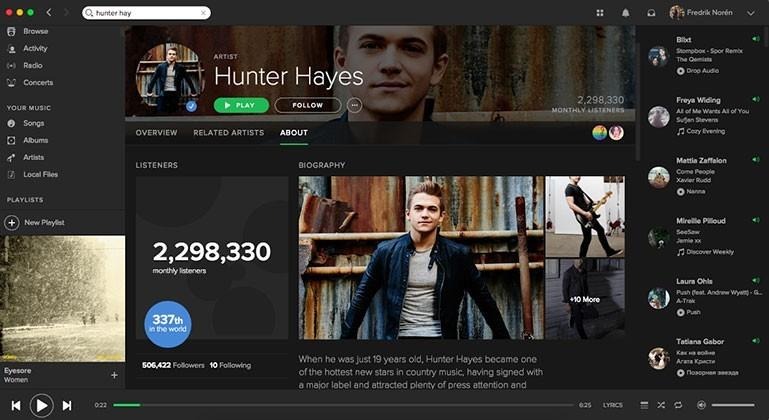 This week Spotify launches their "About Page" for artists in an effort to bolster their competitive edge against services like Tidal. Given Tidal's recent exclusive dealings with artists like Prince, this move seems like a direct effort to prove to artists that they, too, are willing to go the extra mile and be a service that artists will be smart to continue using. These About Page listings have a number of features that focus on the artist and their popularity on Spotify.
Each About Page for artists includes a listing of monthly listeners so each listener can know how popular their favorite artist is. Conversely, this bit will help hipsters to know which bands to avoid. There's a "global rank based on monthly listeners" piece to this equation too, so that'll help with the hipster bit.
Each About Page will have biographies with what Spotify calls "beautiful full screen image browsing." For when you're a very visual band or artist.
These About Pages will have a listing of which cities they're most popular in. They'll also have a list of where people are discovering each artist, ranked as well by most popular playlist.
This "About Page" feature will be launching for artists immediately if not soon!