Spotify won't end free service, so chill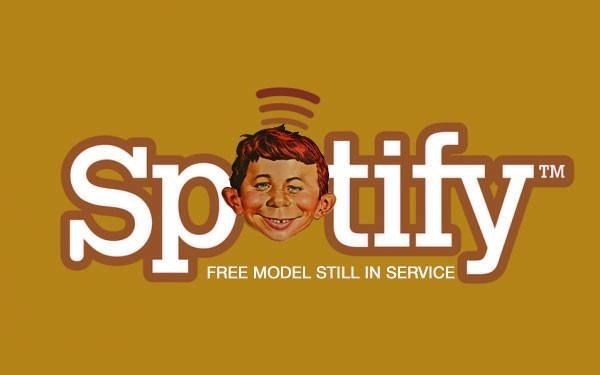 Earlier this morning it was reported that Spotify would end their "free" tier of music streaming service. Just moments ago, we've been informed by a Spotify spokesperson that this is entirely false. While it's not clear where the false information originated as it was quoted as anonymous, what's clear is this: with 75% of their customers taking part in Spotify with ads, this "free" tier isn't going anywhere fast. Now you've got to wonder – what did the original source hope to gain from spreading false information?
Spotify lives on its ability to supply "free" music to the masses. Their model includes a free model with advertisements, one that allows them to supply cash to music labels that can in turn pay their artists. This model works because people like free music.
It's simple.
Spotify remains the biggest name in streaming music – even in the face of Tidal and Apple's next move with Beats Music.
This morning a Spotify spokesperson spoke to us regarding the rumor that they'd be axing their free tier:
"It's totally false. Our model is working."
- Spotify Spokesperson
If you're a Spotify user, you have nothing to worry about. The most recognized name in streaming media – not just streaming music – isn't going to get rid of the model that got them where they are today.
Just this week, for the first time in history, streaming revenue overtook downloads. Spotify has announced that they'll be bringing something big in an announcement on May 20th.
That's before Google I/O 2015, and it's before WWDC 2015.
Meanwhile several reports suggest that the upcoming competition could be fierce. Have a peek at the timeline below to see what's up.